Emanuel Still Undecided on Run for Mayor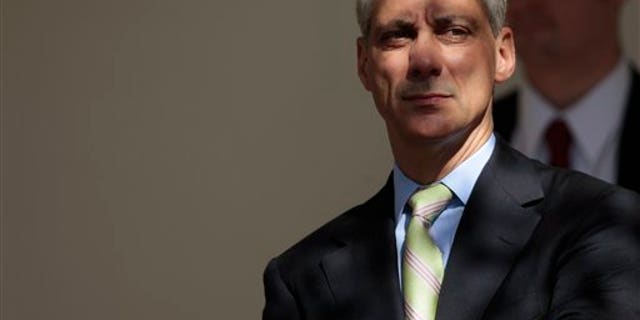 A source close to White House Chief of Staff Rahm Emanuel says he is "in the middle of thinking it through" about whether he will leave his current post to run for mayor of Chicago.
The source says part of this process involves speaking with family, friends, key political players in Chicago and former colleagues.
The source confirms Emanuel met with Rep. Jesse Jackson Jr. (D-Ill.) Wednesday night to discuss the race and some of the serious issues such as the financial crisis facing the city. More of these kinds of meetings are expected before Emanuel announces his decision.
Chief of Staff at the White House is a complicating factor, which does not allow for much free time to consider the future. Plus, Emanuel is a father of three children - a son and two daughters - and is believed to be concerned about the timing of a change and what could be a bruising campaign.