Election Expected to Keep Turning on Economy Despite Bin Laden Killing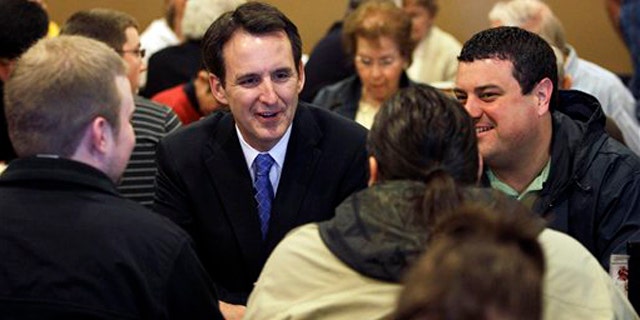 NEWYou can now listen to Fox News articles!
If the election were held tomorrow, the national euphoria from the death of Usama bin Laden might make President Obama a lock.
But likely sooner than later, attention will shift back to the economy and the deficit, the two issues that drew Republicans into the field of potential challengers. While the seminal killing of bin Laden undoubtedly changes the way GOP candidates talk about national security, Republicans say Obama's bump in the polls will not last so long as the economy is weak.
"The implications for 2012 are virtually non-existent," GOP pollster Adam Geller claimed.
History suggests these approval spikes are in fact fleeting. Gallup recorded an 18-point jump for former President George H.W. Bush at the beginning of the first Iraq war; Bush later lost to Bill Clinton, who made the economy the focus of his campaign. His son received a 35-point increase after the Sept. 11, 2001, terror attacks, a rating that diminished significantly later on in his presidency.
A week after the bin Laden raid, polls reflect a more modest bump for Obama.
Gallup, based on interviews conducted last Monday through Wednesday, recorded a 6-point bump for Obama. The Pew Research Center marked a 9-point bump last week, and a New York Times/CBS News poll pegged that approval-rating increase at 11 points.
But the popularity increase was coming from Republicans and independents. And, providing a glimpse into the fragility of Obama's rally, a separate Gallup poll released Friday showed the economy and government spending still ranking as the top issues for Republican voters.
"They finally saw something about Obama that they liked ... but the problem is, it's fleeting," Geller said of Republicans and independents. "The fundamentals of 2012 are still going to be unemployment, the economy, gas prices, jobs and all this other stuff."
White House Press Secretary Jay Carney on Monday acknowledged that, while bin Laden was high on Obama's agenda, there are "a lot of other issues." He noted that a 90-minute policy meeting held Monday included no mention of bin Laden's death and suggested issues like the deficit will continue to be front and center for the White House.
"He's not taking his foot off the pedal on any of those issues," Carney said.
On the security and foreign policy front, the bin Laden killing has at least forced presidential hopefuls to tweak their message.
Potential 2012 candidates last week heaped praise on Obama for his handling of the bin Laden raid. However, they showed no hesitation in attacking certain non-bin Laden elements of his foreign policy during the first presidential debate Thursday in South Carolina -- the debate was sponsored by Fox News and the South Carolina Republican Party.
Former Minnesota Gov. Tim Pawlenty criticized Obama for deferring too much to the United Nations when it comes to Libya. Former Pennsylvania Sen. Rick Santorum said Obama has "gotten it wrong strategically every single time" when it comes to national security.
They seemed to be polishing the argument that candidates will likely use to address, or talk around, the bin Laden operation -- Obama hit this one out of the park, but, in the words of businessman and potential candidate Herman Cain, "one right decision doth not a great president make."
Beyond that, Republicans say domestic issues will continue to dominate. While the private sector is starting to add jobs, the unemployment rate rose slightly to 9 percent last month. The average price of a gallon of gas has just about reached $4, and shows no signs of ebbing. And Congress so far has been unable to come together on a budget deal that would cut spending while allowing for an increase in the $14.3 trillion debt ceiling.
Donald Trump, a potential contender though he's holding his decision close the vest, told Fox News "there's no question" the bin Laden killing will help Obama, but said everything hinges on the economy. And that works both ways.
"Ultimately, it's going to be about the economy," Trump said. "If the economy is good in a year and half from now, it's going to be very, very tough. If the economy is not good, I think it's very easy for a Republican to get in."
Trump said he'll be making a decision on whether to run in a "short period of time. "
Republican National Committee Chairman Reince Priebus also said the Obama administration will continue to run headlong into economic issues.
"We have a country to save economically," he told Fox News. "We're going to have a lot of choices in 2012."