Election 2012: Joe Garcia Wins Miami Congressional Race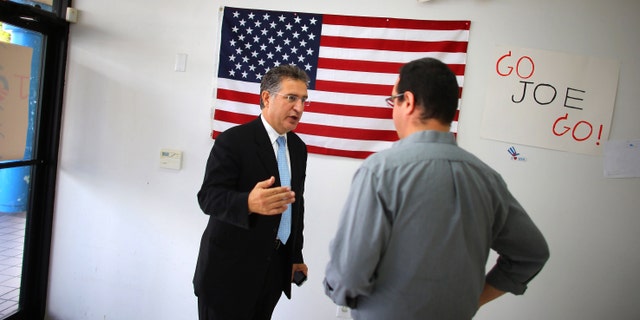 Washington – Joe Garcia, a Miami lawyer who used to head the Cuban American National Foundation in Washington, defeated incumbent Rep. David Rivera in Florida's 26th congressional district, the Associated Press is projecting.
With 80 percent of precincts reporting, Garcia has collected 54 percent of votes.
This was a comeback victory for Garcia, who lost to Rivera in 2010. But this time, Rivera's candidacy was clouded by several federal investigations and ethics violations that kept dogging his race.
Rivera is the target of two federal probes looking into his finances and whether he created a shadow candidate to run against his opponent. He also faces 11 ethics violations for allegedly filing bogus disclosure forms and misusing campaign cash. While Rivera has emerged from previous corruption allegations battered but triumphant, the most recent allegations had more of a political impact.
Rivera has denied any wrongdoing.
Both Rivera and Garcia are Cuban-American and have worked, at different times, for the Cuban American National Foundation in Washington. Rivera was a researcher and Garcia was executive director.
Republicans, which have dominated that seat for years, are already testing candidates for 2014 in an attempt reclaim the seat in the next election.
Follow us on twitter.com/foxnewslatino
Like us at facebook.com/foxnewslatino