Egypt delays trial of rights workers as US diplomats look for resolution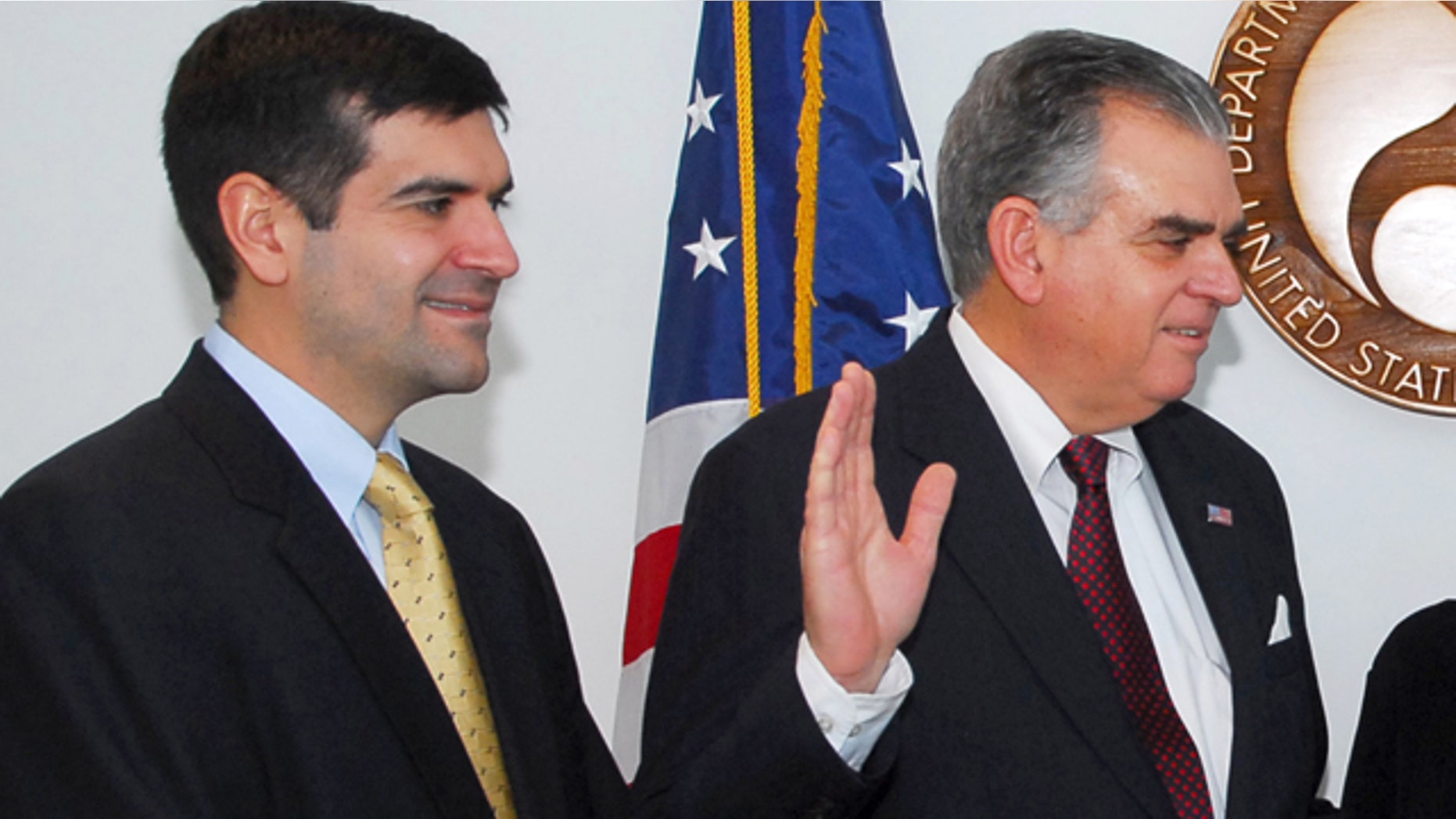 American officials are evaluating the latest developments in a case in Egypt against 16 American democracy advocates, Secretary of State Hillary Clinton said Sunday after an Egyptian judge delayed the trial until late April.
It's "a fluid situation and there are a lot of moving parts," Clinton said at a news conference in Morocco.
The workers, including Sam LaHood, the son of U.S. Transportation Secretary Ray LaHood, are charged with operating without a license and using illegal foreign funds to foment unrest. Seven of the Americans have been banned from leaving Egypt.
Judge Mahmud Mohamed Shukry adjourned the trial until April 26, a period of time that could enable a diplomatic solution to be reached. Shukry ruled the defendants could leave the courtroom and would not be detained while they await the next hearing.
Prosecutor Khaled Suleiman told Reuters news service that the individuals and their organizations are accused of espionage and being in contact with the CIA as well as providing reports on Egypt to the U.S. State Department. He acknowledged, however, that the delay in the proceedings "allows for the NGO law to be amended and this could leave room for lawyers to argue that the defendants are not guilty."
"A fine may be demanded however," he is quoted saying.
Of the 43 defendants in the case -- 16 are Americans, 16 are Egyptians and the rest are Germans, Palestinians, Serbs and Jordanians. Several had left the country before the charges were filed.
The case has strained U.S.-Egyptian relations. American officials have threatened to cut off $1.5 billion in aid if the dispute is not resolved.
Clinton said Sunday U.S. officials are weighing what happened in the courtroom proceedings.
"We are evaluating the outcomes of the proceedings today. We will have more to say after we have finished that analysis and gathered as much information as possible because, you're right, it was a challenging procedure," she said, adding that she is withholding comment until she is further briefed and reached her own understanding "on what and was not decided."