Egg Kingpin Linked to Salmonella Scare Has History of Violations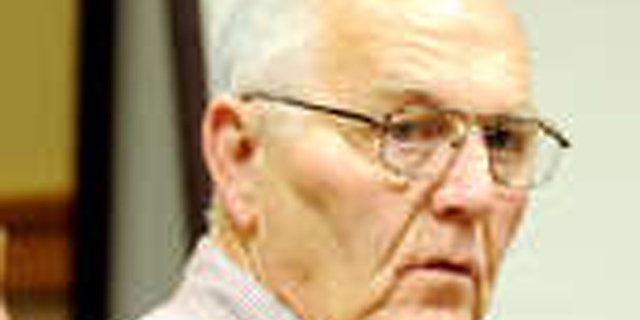 The egg mogul linked to the widespread salmonella outbreak is considered by government officials a repeat offender, and the allegations and violations at his farms go far beyond sanitation to illegal immigration, unsafe workplace conditions and sexual abuse of female employees.
Though the recent recall is the first time conditions at his farms have drawn such heated and nationwide scrutiny, Austin "Jack" DeCoster has been cited for violations dating back at least to the early 1990s.
DeCoster has been a force in the egg world for decades, with companies and locations under various names operating in Maine, Iowa and elsewhere. His Wright County Egg is one of two Iowa farms directly linked to the salmonella scare, and his Quality Egg supplies chickens and feed to both farms involved.
DeCoster's farms have continued operating despite spending nearly two decades under the watchful eye of state and federal officials and facing lawsuits and millions of dollars in fines for other reasons.
DeCoster's farms started gaining national attention in late 1995, when a local newspaper in Maine wrote an expose about his farm conditions.
After months of protests and a federal investigation, the Occupational Safety and Health Administration fined him $3.6 million for workplace violations -- investigators claimed workers were handling dead chickens and manure with their bare hands, according to a newspaper report at the time. Their living quarters were comparably squalid.
Then-Labor Secretary Robert Reich said at the time the workers were being treated like animals and that the conditions were "among the worst" he'd seen.
Mercy for Animals conducted a hidden-camera investigation on Quality Egg of New England last year, which resulted in state-issued animal cruelty charges. The investigation captured footage of hens thrown in trash cans, rotting corpses in the same cages with live hens and other shocking images.
Daniel Hauff, director of investigations for Mercy for Animals, said that when animal cruelty is prevalent, worker abuse usually follows. Hauff said when state investigators raided the farm in 2009, three were hospitalized from breathing the fumes that the workers inhale every day.
"They were appalled by what they saw," he told FoxNews.com. "It is a human rights issue as well as an animal rights and animal welfare issue."
DeCoster's son Peter, who operates the farms, declined to answer questions when approached by Fox News. He denied that the Food and Drug Administration claims his family's farms are unsafe.
But Iowa's attorney general in 2000 officially classified DeCoster a "habitual violator" of state environmental laws. Two years later, the U.S. Equal Employment Opportunity Commission fined DeCoster Farms more than $1.5 million in an employment discrimination case. The case was brought on behalf of women, mostly Hispanic immigrants, who said they suffered harassment, abuse and rape at the hands of DeCoster's supervisors in Iowa, according to an EEOC statement.
The EEOC said the supervisors harassed and assaulted the women, some of whom were undocumented, and threatened to retaliate if they complained.
Additionally, immigration raids have been a fairly common occurrence at DeCoster's farms. Fifty-one workers were arrested in a 2007 raid on six of DeCoster's farms in Wright County, Iowa. The employees reportedly included juveniles. That followed a string of other raids over the past decade in which dozens of workers were arrested.
It's unclear whether the Obama administration has targeted DeCoster's properties for employer audits. A call to the Department of Homeland Security's Immigration and Customs Enforcement was not immediately returned.
But the administration has shifted from illegal immigrant roundups at workplaces to conducting so-called "silent raids," in which the federal government conducts audits of businesses to check on whether illegal immigrants are working there. The number of arrests and deportations at work sites has gone down since President Obama took office, but the audits are up 50 percent and fines have tripled to nearly $3 million.
Agriculture officials now say that tougher federal regulations -- some of which went into effect last month and some of which are still being considered by Congress -- could have enabled authorities to catch the salmonella symptoms before the problem got out of hand. But even when he was flagged by officials, DeCoster just paid the fines and kept on going.
Key members of Congress are now seeking more information about the two farms linked to the salmonella outbreak, Wright County Egg and Hillandale Farms.
Rep. Bart Stupak, D-Mich., chairman of the House Energy and Commerce Committee's oversight panel, announced Monday he was launching an investigation. He and Energy and Commerce Committee Chairman Henry Waxman, D-Calif., sent letters to both farms requesting information regarding when they first learned about the contamination and when they reported it.
Food and Drug Administration Commissioner Margaret Hamburg said the farms involved in the recall "were not operating with the standards of practice that we consider responsible."