Education Department Rules on For-Profit Schools Created With Investor's Help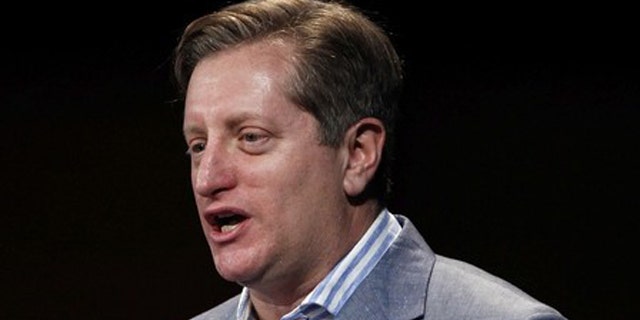 NEWYou can now listen to Fox News articles!
A proposed regulation from the Education Department threatens to devastate for-profit career or trade schools, but one thing is even more controversial than the regulation -- how it was crafted.
Education Department officials were encouraged and advised about the content of the regulation by a man who stood to make millions if it were issued.
"Wall Street investors were manipulating the regulatory process and Department of Education officials were letting them," charged Melanie Sloan of a liberal-leaning ethics watchdog called Citizens For Responsibility and Ethics in Washington.
Sloan has sued the Department of Education over the matter and called on the Securities and Exchange Commission to investigate. An inspector general is also investigating whether officials shared sensitive information with officers of a hedge fund that stood to gain from it.
"It is an entirely new thing to actually try and manipulate the regulation in order to change the stock price and make a lot of money," she said.
Among others, Sloan is referring to Steven Eisman, a hedge fund manager and a figure in the book "The Big Short," who testified in the Senate against for-profit career or trade schools, attacking them as "fundamentally unsound."
At the same time, he was betting that the stocks of those companies would fall, a practice known as short selling. "Making sure that they were going to be defamed and that their value was going to be depressed," said Harry Alford, head of the National Black Chamber of Commerce, who worries about the schools because they serve many minority students.
Simultaneously, through emails and conference calls, Eisman was advising Education Department officials -- and one White House adviser -- in detail on how best to write the new regulation, which he estimated would reduce the schools' earnings by as much as 75 percent.
The proposed regulation from the administration is aimed at what are known as career or vocational schools. The rule would cut federal aid to programs where student debt levels are deemed to be too high and where students are struggling to repay their loans.
Rep. Rob Andrews, D-N.J., said: "There are some very serious questions about the manipulation of the stock market by some short sellers here, who stand to benefit if the value of the schools drops and who therefore stood to benefit from the rule being put in place."
On May 26, 2010, Eisman emailed several education department officials, including Secretary Arne Duncan and policy director David Bergeron, sending them a PowerPoint presentation on for-profit schools which he noted was "very negative on the industry."
And he warned that "if nothing is done, we are on the cusp of a new social disaster" as he argued that student loan defaults could equal the subprime mortgage meltdown that crippled the economy.
But on June 14, 2010, an outside interest group cautioned officials by email about Eisman, saying, "Keep in mind that this guy is a short-seller and as such has a tendency to exaggerate."
"In some emails you see Department of Education officials caution other officials about how involved they should be with Eisman, given that he has a financial interest in for-profit stocks," Sloan said.
In one email, Eisman mentioned rumors the Department was going to weaken the regulation and urged officials not to back off.
Though no official from the Education Department would appear on camera, officials did issue this statement to Fox News:
"We went out of our way to speak with as many people as possible, including numerous members of the for-profit college industry and their advocates to ensure that our efforts would do the best job of protecting tax payer dollars against waste, fraud, and abuse."
But a former Clinton official said if the shoe were on the other foot, Democrats would have a fit, and for good reason. "If it was a Republican administration that were doing this, the Democrats would be on the floor of the Congress in the House and Senate screaming bloody outrage."
Calls to Eisman's office for comment were not returned.
No one denies that some for-profit schools have questionable practices that should be curtailed.
But critics say that is no excuse to work with a hedge fund manager who stood to gain from the regulation whose content he was trying to guide.