Don Blankenship to file paperwork to run for Senate
Don Blankenship, who lost the Republican Senate primary in West Virginia in May, announced Monday he intends to file paperwork to run for a Senate seat as part of the Constitution Party.
"The political establishment cannot retroactively enact laws that prohibit individuals who become members of some political parties from being on the ballot while allowing individuals who become members of other political parties to be on the ballot," Blankenship said in a media release posted to Facebook.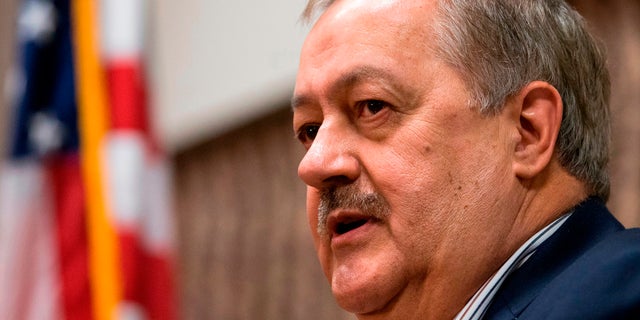 "This is what the Communist or Nazi party would do and is a perfect example of political party behavior that violates an American's guaranteed right to equal opportunity," he said in the release. "It is a clearly discriminatory law and exactly what George Washington warned of in his farewell address."
The former coal executive "does not expect the filing to be certified and will vigorously challenge the denial through all legal means necessary."
He also "fully expects to be on the ballot this November."
'THANKS FOR PLAYING, DON': MITCH MCCONNELL'S CAMPAIGN TAUNTS BLANKENSHIP AFTER WEST VIRGINIA PRIMARY LOSS
Blankenship lost to West Virginia Attorney Gen. Patrick Morrisey in the Senate primary, and made headlines when he called Sen. Majority Leader Mitch McConnell, R-Ky., "Cocaine Mitch," and said McConnell created jobs for "China people" in campaign ads.
Blankenship, the former CEO of Massey Energy, previously served one year in prison on a misdemeanor conviction for conspiring to violate federal mine safety standards at Massey's Upper Big Branch Mine, where 29 miners were killed in a 2010 explosion.
The Associated Press contributed to this report.