DOJ fires back at Dems' claim of political bias over immigration judge hiring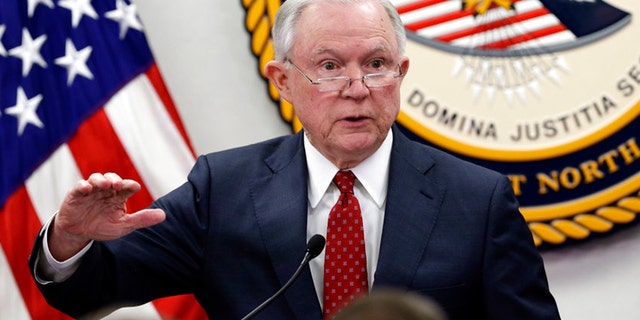 The Justice Department fired back Wednesday at congressional Democrats who suggested the agency showed political bias in its treatment of immigration judge applicants.
In a letter exclusively obtained by Fox News, Justice Department Assistant Attorney General Stephen Boyd gave a line-by-line rebuttal, addressing concerns about 14 applicants who are no longer being considered.
"As stated in every immigration judge hiring announcement, the Department of Justice does not discriminate on the basis of political affiliation," Boyd wrote.
The response follows a letter to Attorney General Jeff Sessions from Democratic Reps. Elijah Cummings, Joaquin Castro, Lloyd Doggett and Donald Beyer Jr. in April. In it, they accused the Trump DOJ of making improper political considerations with regard to judge candidates. The congressmen also sent the letter to Justice Department Inspector General Michael Horowitz.
The April letter expressed "grave concern" over whistleblowers allegations "indicating that the Department of Justice may be using ideological and political considerations to improperly—and illegally—block the hiring of immigration judges and members of the Board of Immigration Appeals (BIA)," following the department delaying multiple offers for judge positions. The letter also said the department withdrew an offer.
Boyd's response Wednesday countered those allegations, saying some of the candidates withdrew and others had offers rescinded for reasons ranging from security to qualification concerns.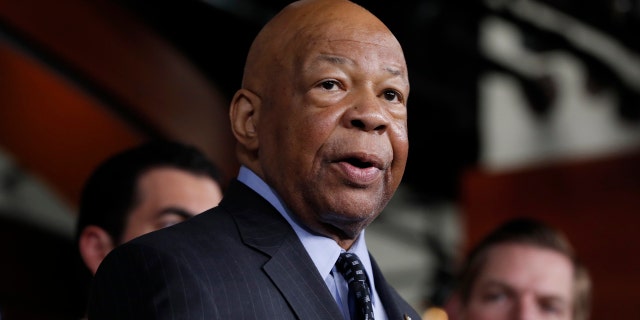 "The Department has hired 59 individuals since January 2017, and the vast majority of the candidates hired since January 2017 were tentatively selected by the Obama Administration," Boyd wrote.
Boyd wrote that "each successful candidate had to demonstrate appropriate temperament to serve as an immigration judge" and have "knowledge of immigration laws and procedures, substantial litigation experience, experience handling complex legal issues, experience conducted administrative hearings, and knowledge of judicial practices and procedures."
"Since December 2016, 14 applicants, who were at one point recommended for an immigration judge or BIA position within EOIR [Executive Office for Immigration Review], are no longer under consideration for such a position," Boyd wrote. "Five of these 14 applicants either declined their offers altogether or later withdrew their acceptance of a tentative offer, and one of the 14 applicants' offers was withdrawn following the elimination of all non-supervisory, non-adjudicatory immigration judge positions."
Boyd also wrote that six applicants had tentative offers withdrawn after an initial pre-employment security investigation revealed matters of serious concern. The concerns included repeated failure to pay taxes in a timely manner, multiple credit issues and defaults on loans, criminal charges concerning driving while intoxicated, and allegations of using of an official position to attempt to influence legal matters.
Boyd also explained that two other applicants had their offers withdrawn in the "best interest of the agency," following one "candidate's lack of demonstrated interest and commitment in filling the position" and revelations of another candidate's "negative recent personnel evaluations" that had not been previously disclosed.
In a statement to Fox News on Wednesday, Cummings further pushed for a review by the inspector general.
"I am encouraged that the Justice Department, after receiving our letters, finally appointed several immigration judges whose applications were delayed. Unfortunately, the Department did not address all the allegations in those letters and failed to produce documents we requested, including internal communications about these applicants," Cummings said in a statement to Fox News. "The Inspector General should conduct a full and independent review of what happened here, as we requested last month."