Dodd Helps Casino Earning $1.3B Get $54M in Taxpayer Money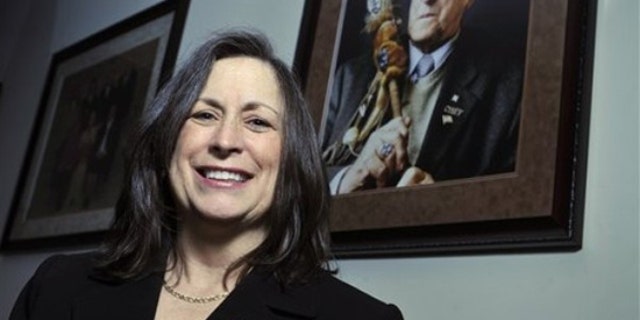 Retiring Sen. Christopher Dodd, D-Conn., helped a casino that earned $1.3 billion last year hit a $54 million jackpot in federal money.
The Mohegan tribe, owners of the Mohegan Sun -- one of the largest casinos in the country -- has secured a $54 million loan funded with stimulus through Dodd's help.
Chuck Bunnell, a tribe spokesman and former aide to Dodd who has donated around $9,000 to the senator's coffers in recent years, told the Hartford Courant that the money will put more than 100 people back to work on a stalled project.
"Throughout his career, Sen. Dodd and the entire Connecticut delegation have worked tirelessly to secure jobs and economic prosperity for the state of Connecticut," a Dodd spokesman said in a statement to the Hartford Courant. "That is why he supported the economic recovery package, as well as the Mohegan Tribe's loan application, because it will create and preserve local jobs."
Of the $54 million to the Mohegan tribe, $31.5 million will be used to construct an educational center and $22.2 million to build a community center, according to the Agriculture Department.
The money is part of a $167.8 million loan from the Agriculture Department rural development program for 145 investments in 37 states.
Agriculture Secretary Tom Vilsack said in a written statement that the projects "not only provide needed infrastructure in rural communities, they contribute to the Obama administration's continued efforts to turn the economy around and create quality jobs."
"The Recovery Act is working," Vilsack said. "These projects, and others like them, are contributing to fully restore the American economy while improving the quality of life in towns and small cities throughout the country."
The building will house the tribe's library, archives, tribal court, health and human services, Bunnell said.
"It has nothing to do with the casino," he said.
Bunnell told the newspaper that the tribe initially bankrolled the project from its own coffers, most of it stemming from the casino operation. But after the recession hit, tightening the credit markets, the tribe applied for the federal loan last year for the $75 million project that was scaled down from its initial price tag of $90 million, Bunnell said.
"What it will do is it will put back to work the people who lost their jobs when we stopped the project," he told the newspaper.
Bunnell said more than 100 construction workers, mostly union carpenters, plumbers, sheet metal workers and others, were laid off when the tribe stopped constructions in early 2009, after nearly two years.
Bunnell said the loans must be repaid and the interest rate is expected to be around 3 percent.