Document company to develop digital archive for Lincoln papers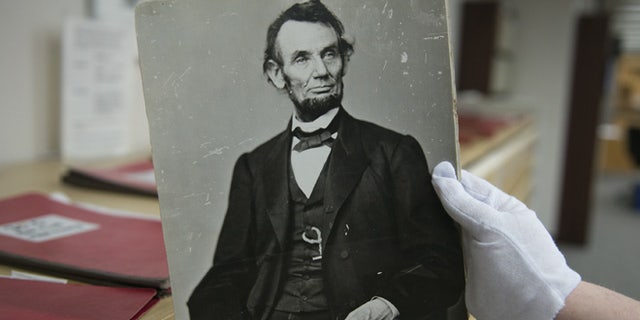 NEWYou can now listen to Fox News articles!
An effort to find and digitize all of President Abraham Lincoln's papers is getting a boost from document storage company Iron Mountain Inc.
The company announced a partnership with the Papers of Abraham Lincoln project at the Abraham Lincoln Presidential Library to coincide with the 150th anniversary of Lincoln's death Wednesday.
Stacy Pratt McDermott, the project's assistant director, says Iron Mountain will provide cash to hire a second researcher to search for Lincoln documents at the National Archives and to expand the editorial team in Illinois. Iron Mountain also is working to develop a long-term digital archive for Lincoln's papers.
The project has collected nearly 100,000 Lincoln documents, and 67,000 images have been posted online. There may be as many as 50,000 more Lincoln papers yet to find.