Disaster waiting to happen? Amtrak's history checkered by crashes, warnings
As federal investigators dig through the debris of Tuesday night's Amtrak crash that so far has claimed seven lives, and injured dozens, questions mount over concerns that have dogged the service for years -- from its contentious relationship with the federal government and its annual plea for funding to its history of deadly accidents.
That history raises the question: Is America's national railroad a disaster waiting to happen?
Federal investigators were on the scene Wednesday, and some in Congress -- where lawmakers frequently use Amtrak -- already are calling for a comprehensive probe.
"This is a tragedy that hits close to home for many here in D.C.," House Minority Leader Nancy Pelosi said in a statement. "We must have a thorough investigation and assessment of what went wrong."
Amtrak's northbound train was carrying 238 passengers to New York when it derailed in Philadelphia. The engine and all seven cars of the Northeast Regional Train overturned, throwing passengers, luggage and chunks of metal into a mangled mess.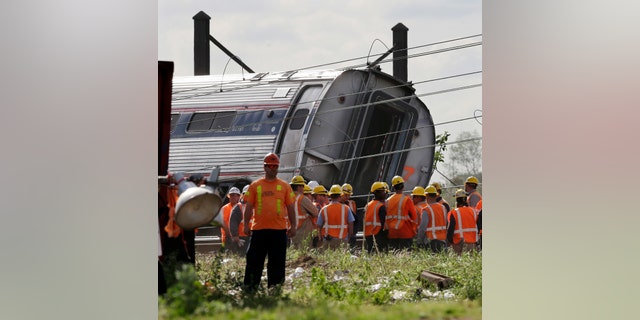 "This is a horrific scene," Philadelphia Mayor Michael Nutter said Wednesday morning.
Known formally as the National Railroad Passenger Corporation, Amtrak is a government-owned subsidized entity, and was established in 1971 to provide passenger train service across the country. It was originally meant to be a for-profit company with no federal subsidies, but the subsidies have run ever since. At the same time -- as with the Postal Service -- Congress for years imposed certain conditions on Amtrak that hurt its bottom line, like requiring Amtrak to run nationally. Yet even after those restrictions were lifted, Amtrak still pursued policies criticized in one federal report as "uneconomic but helpful in securing federal subsidies."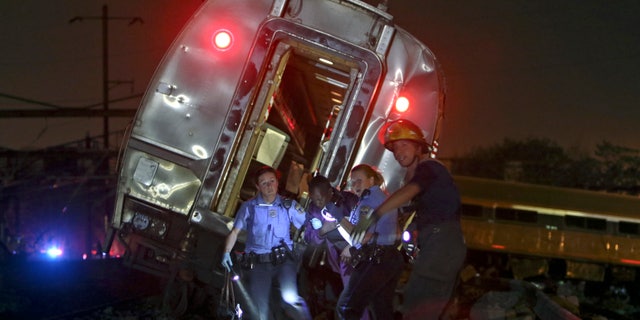 In turn, Amtrak has received roughly $1 billion a year in federal support. Yet, it continues to experience losses, while coming under criticism for persistent infrastructure problems, leading to calls by some to privatize the network.
Others, though, question whether Congress has given enough. Directors have long complained they've had to go hat in hand to Capitol Hill, while saying they need more federal support.
Railroad investigator John Hiatt noted Amtrak has always been in a funding battle with Congress. "It's all about the money," he said.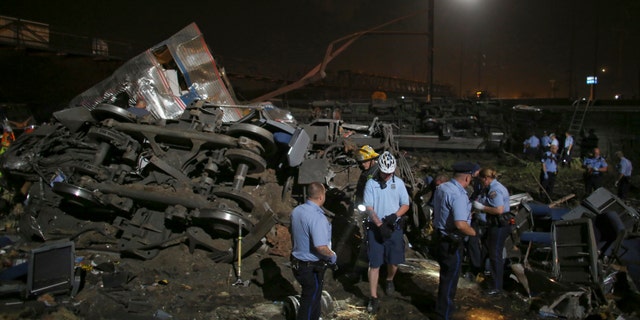 House Transportation Committee Chairman Rep. Bill Shuster, at a hearing on Wednesday, said he would reserve comment about the potential cause and government's potential culpability, but said: "I've heard some politicians already come out and say, 'if we would have spent more money.' Maybe that's the case, but it's something I think we really ought to take a serious look."
It remains to be seen whether such infrastructure problems contributed to the latest disaster. Tuesday's crash came on the eve of a House Appropriations funding hearing, that would decide how much money would go to Amtrak in fiscal year 2016. An earlier version of the bill had cut Amtrak's budget to $1.13 billion, less than the $1.4 billion it has received in the past. And on Wednesday, Republicans turned back a Democratic bid to boost that funding by another billion.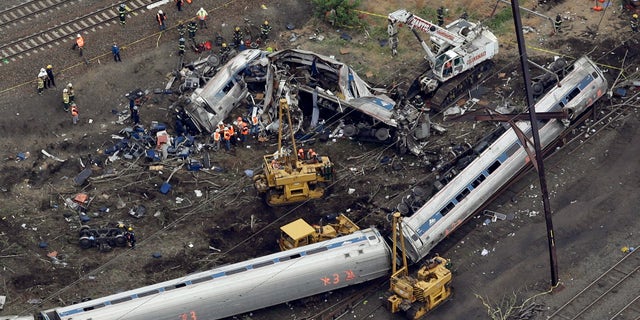 But amid the funding debate, the Philadelphia crash was hardly Amtrak's first derailment. It wasn't even Amtrak's first accident this week. On Sunday, an Amtrak train hit a flatbed truck in Louisiana, killing the truck's driver as well as two others on the train.
The deadliest accident in Amtrak's history took place on Sept. 22, 1993. In that case, the Sunset Limited, which was traveling from Los Angeles to Miami, derailed and plunged into a bayou just north of Mobile, Ala., killing 47 people.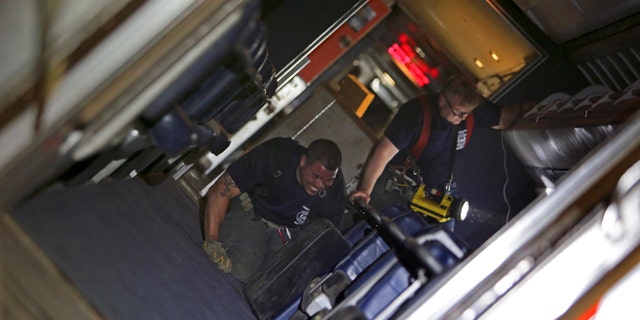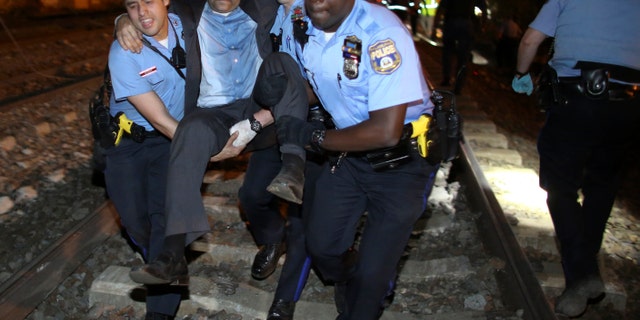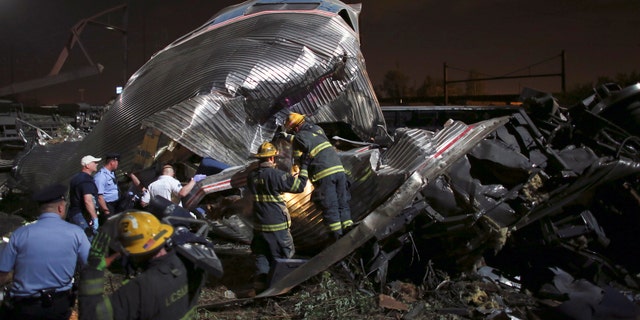 Below is a list of Amtrak's next five deadliest accidents:
-- Jan. 1987: Sixteen people were killed when an Amtrak train to Boston from Washington, D.C., collided with Conrail locomotives that had crossed into its path from a side track in Chase, Md.
-- February 1996: Eleven people were killed and 26 injured when an Amtrak passenger train had a head-on collision with a commuter train in Silver Spring, Md.
-- June 1995: Seven people were killed when an Amtrak train slammed into a pickup truck at a rural crossing equipped with stop signs in Oregon.
-- March 1993: Six people were killed and a dozen others hurt when an Amtrak train rammed into a truck at a railway crossing near Fort Lauderdale, Fla.
-- May 2007: Five people were killed in Modesto, Calif., after an Amtrak train collided with a sports utility vehicle.
According to Federal Railroad Administration records, there were nine Amtrak derailments between January and February 2015, compared with six in the same time period in 2014 -- most of them minor. In 2014, Amtrak had a total of 28 derailments, 25 in 2013 and 27 in 2012.
There are more than 2,000 Amtrak trains that roll out on Amtrak-controlled segments each day including its regional trains, which travel at speeds of 110 to 125 miles per hour, to the Acela Express trains which hit speeds of 150 miles per hour.
Fox News' Barnini Chakraborty and Judson Berger contributed to this report.