Dingell dynasty? Retiring congressman's wife to run for his seat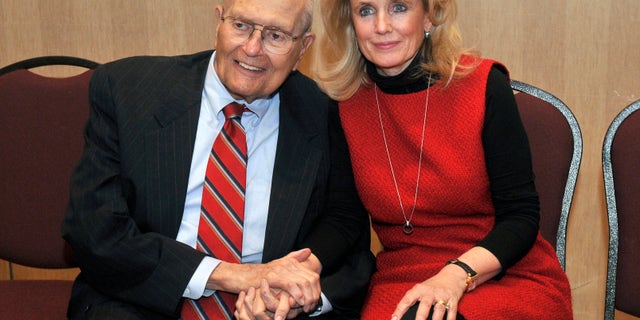 Michigan Rep. John Dingell, the longest-serving congressman in U.S. history, may be retiring but his seat could remain in the family.
A Democratic strategist confirmed to Fox News on Tuesday that Debbie Dingell, the wife of the 87-year-old Democratic congressman, is planning to announce she will run for her husband's seat, after he confirmed he will not seek a 30th term.
Debbie Dingell's plans were earlier reported by The Detroit News. The Detroit News reported the congressman's wife plans to make the announcement in Michigan's 12th District on Friday.
Debbie Dingell, 60, is a prominent Democratic activist and was widely expected to pursue the seat. She is a former General Motors executive and a member of the Democratic National Committee.
Political analysts told the Detroit News that Dingell would be a heavy frontrunner to win the race, but may face challengers in the primary.
Republicans are not expected to have much of a shot at picking up the seat, according to the analysts.
Should she win, it would cement a continuation of a Dingell dynasty of sorts in the district. Rep. Dingell replaced his father after winning a special election following the elder Dingell's death in 1955.
Dingell has played a role in a number of major pieces of legislation over the past nearly 60 years, including President Obama's health care overhaul.
Rep. John Conyers, D-Mich., who was elected in 1964, is now in line to become the longest-serving member currently in Congress. Coupled with the retirement of Sen. Carl Levin, D-Mich., Michigan is poised to lose more than 90 years of service from its congressional delegation.
Fox News' Mike Emanuel and The Associated Press contributed to this report.