Despite Death Threats, Congressman Keeps Fighting Arizona Immigration Law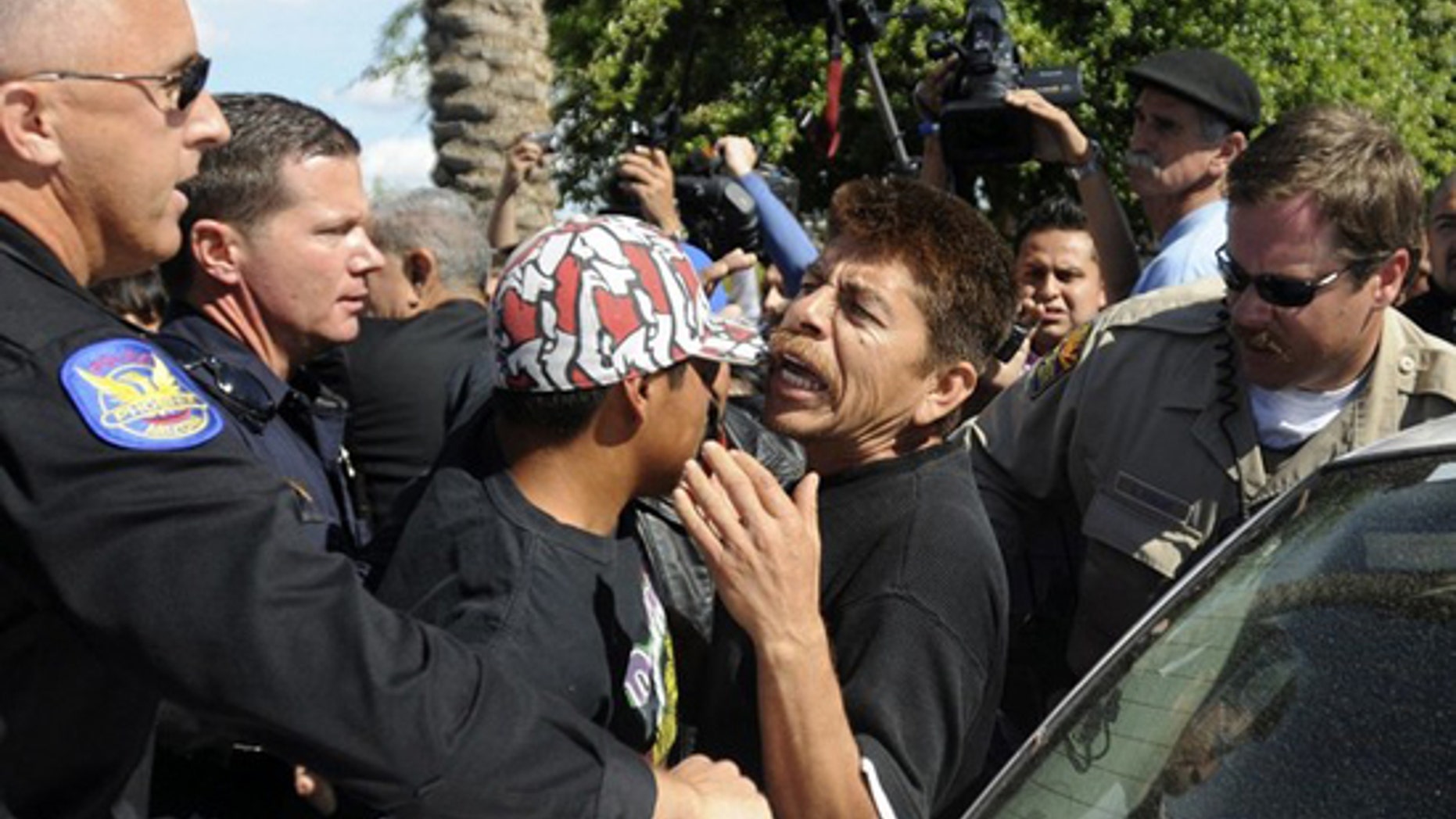 A U.S. congressman, who closed his Arizona office at noon Friday after receiving death threats over his opposition to a contentious state immigration measure, is not backing down now that the bill has been signed into law.
Just hours after Gov. Jan Brewer signed the nation's toughest immigration bill into the law on Friday, Rep. Raul Grijalva sent President Obama a letter calling on him to exercise his "authority to limit [federal] cooperation with Arizona officials in their enforcement" of the law that makes it a crime in Arizona to be in the country illegally.
The law will also require local police officers to question people about their immigration status if there is reason to suspect they are in the country illegally. It takes effect 90 days after the current legislative sessions end in the next several weeks.
The Arizona Democrat sent the letter after his offices in Yuma and Tucson were flooded with calls this week over the issue, some from people threatening violent acts and shouting racial slurs.
Grijalva spokesman Adam Sarvana said in a written statement to the Arizona Daily Star that the congressman's office received "some pretty scary calls," including one from a man "who threatened to go down there and blow everyone's brains out and then go to the border to shoot Mexicans."
Grijalva said he closed his office to protect his staff and constituents, but he isn't changing his position.
In his letter to the president, Grijalva asks Obama to cut off any further potential agreements between the Department of Homeland Security and state law enforcement officials regarding immigration enforcement.
Such agreements, the letter reads, "have been subject to serious concerns as local law enforcement agencies have used the new powers to target communities of color, including a disproportionate number of Latinos for arrest."
Grijalva said the new law will increase racial profiling and trample on the civil rights of citizens, legal residents, tourists and foreign visitors.
"This is a discriminatory policy that cannot be enforced without committing grave breaches of due process and equal protection," he wrote in the letter. "The law will not withstand legal scrutiny, and I call on the president immediately to reject it in the strongest possible terms."
Obama has called the bill "misguided" and said it could violate people's civil rights. He said he's instructed the Justice Department to see if it is legal.
At least two advocacy groups are preparing legal challenges and Mexico has warned that the law could affect cross-border relations.
The Associated Press contributed to this report.