Designs released for new National Medal of Honor Museum to be built in SC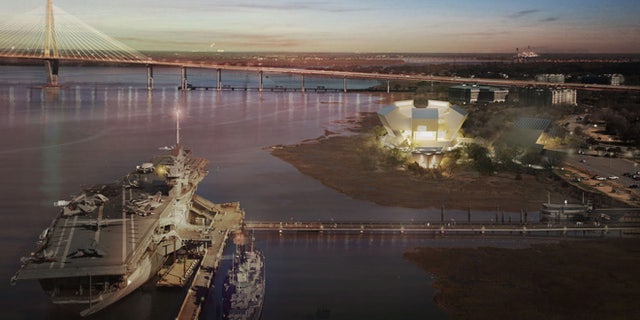 NEWYou can now listen to Fox News articles!
The National Medal of Honor Museum Foundation released designs for a new museum and education center in South Carolina Wednesday, a facility that architects hope will inspire visitors to go above and beyond the call of duty in their own lives.
The National Medal of Honor Museum, to be built at Patriots Point Naval and Maritime Museum in Mount Pleasant, S.C. next year, has a budget of $98 million and is intended to preserve the stories of recipients of the nation's highest honor and to help visitors understand the meaning and the price of freedom.
The designs show a 107,000 square foot property that includes three different buildings; a grass-topped pavilion to house the museum entrance, an exhibit space for ten galleries that showcase the Medal's evolution and the ideals behind it, and a chapel for private contemplation.
"We selected some of the best designers in the world to create a state-of-the-art facility that will inspire current and future generations about the ideals of courage, integrity, patriotism, leadership and sacrifice," said Robert C. Wilburn, president and CEO of the National Medal of Honor Museum.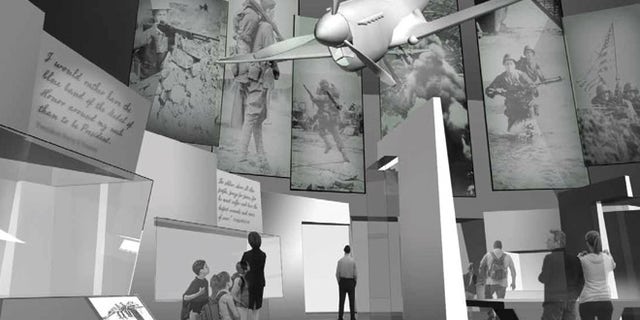 The site for the museum is a waterfront spot near the iconic Ravenel Bridge. The World War II aircraft carrier USS Yorktown is moored just offshore.
"Visitors to the new museum will experience stories of incredible heroism through exhibits and programs that will engage and inspire," Patrick Gallagher, president and founder of museum planning firm Gallagher & Associates, said.
"Through the stories of Medal recipients, visitors will feel a tangible connection with heroes of the past and present and, in doing so, leave inspired to make a difference in their own communities and around the world," Gallagher said.