Dems on FEC accused of taking partisan turn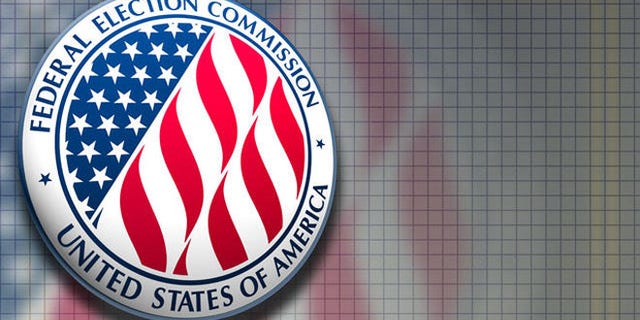 NEWYou can now listen to Fox News articles!
Democrats on the federal agency responsible for enforcing campaign finance law are being accused of taking a partisan turn, by voting to give liberal-leaning groups and campaigns a pass for alleged violations -- though the agency was tough on conservatives when they were under the microscope.
The claims come as the Federal Election Commission prepares for a hearing on Wednesday that will examine, among other matters, the hot-button issue of whether it should regulate election-themed Internet videos -- an area that for years has been largely hands-off for the government.
Even the hearing itself is causing some drama, with members fighting in advance over whether enough conservative and libertarian voices were being represented.
All these developments have stoked concerns that what is supposed to be an impartial arbiter of campaign finance issues is showing a partisan streak.
"I think it's gotten worse," said Hans von Spakovsky, a former FEC member who now works with the conservative Heritage Foundation.
At Wednesday's hearing, which will tackle several topics, Republican members fought to keep witnesses from their side from largely being relegated to day two of the hearing.
Lee Goodman, a Republican member and former chairman, called the process "very painful" and accused Chairwoman Ann Ravel, an Obama appointee who took charge at the start of the year, of "engaging in viewpoint discrimination."
Members came to a compromise for Wednesday's hearing, and Goodman plans to call witnesses to critique the push for possible FEC regulation of the Internet.
"Threats to political speech on the Internet remain alive and well on the commission, and I intend to ensure public discussion on Internet freedom at the hearing," Goodman told FoxNews.com.
The warning comes after Ravel last year suggested regulators look at extending their authority to election-themed Internet videos. She suggested rules that apply to TV ads could apply to web videos, and called for a "re-examination" of the FEC approach to the Internet.
This raised alarm bells in circles that want to keep the Internet as free from government regulation as possible.
Ravel has since said her remarks were mischaracterized. In a statement on Tuesday, her office said Ravel "never proposed taking any policy action" other than launching a discussion with technology experts and the public.
Further, her office said she encouraged every commissioner to invite "expert witnesses" on Wednesday and all were put on a panel including her critics. "Every effort has been made to bring a wide array of viewpoints to the hearing," her office said, calling the witnesses "balanced between political affiliations and ideological views."
The statement said Ravel is "committed to engaging in an atmosphere of compromise above partisan politics at the FEC."
But the concerns at the FEC extend beyond the Internet regulation issue.
One recent flare-up occurred shortly before Ravel took over as chairwoman.
In December, Ravel and Democratic Commissioner Ellen Weintraub voted to spare two Democratic senators -- Barbara Boxer of California and Claire McCaskill of Missouri -- from a fine for missing the filing deadline for hard-copy FEC reports. (They lost that vote, and the fines were imposed anyway.)
Yet several years ago, in a similar case involving Illinois Republican Senate candidate Steve Sauerberg, Weintraub voted the other way -- supporting a $6,500 fine for the GOP candidate.
"It's completely unfair ... to fine a Republican candidate and to let two Democratic senators off," von Spakovsky said.
He said issues like this can shake the public's confidence in the commission's ability to handle enforcement in a nonpartisan fashion.
"That is really bad for the FEC," he said. "It is essential for the FEC to maintain its nonpartisanship when it comes to enforcement."
Weintraub's office defended the commissioner's stance in a statement Tuesday afternoon.
"Commissioner Weintraub categorically denies that partisanship enters into her decisions at the FEC," the statement said. "She has voted to investigate and penalize countless Democrats and progressive groups over the years, including Democratic officeholders and candidates for the highest offices of the land.
"Unfounded allegations of partisanship are a smokescreen offered by those who have steadfastly chosen to ignore violations and undermine effective enforcement of law. She'll match her enforcement record against any commissioner's."
Ravel's office noted the chairwoman was not on the commission for the Republican's case, but said Ravel voted against fining Boxer and McCaskill because the violation was minor.
In a separate case, also in December, the commission opted not to pursue a liberal-leaning nonprofit watchdog group, Citizens for Responsibility and Ethics in Washington (CREW), over claims it failed to register as a political group and file certain forms on spending. The FEC unanimously dismissed the case. But Republican members Lee Goodman and Caroline Hunter afterward issued a statement noting that when conservative groups were under the microscope, the FEC's counsel heavily scrutinized them -- despite not applying a heavy hand with CREW.
"Their bounded approach in this matter is a welcome new precedent in contrast to past practices," they said.
In that case, as well, Ravel's office said the CREW complaint was dismissed because a "likely minimal" amount of potential political spending was at play, while other cases involved "millions of dollars in unreported political spending."