Dems Keep Tax Hikes on the Table to Pay for Jobs Agenda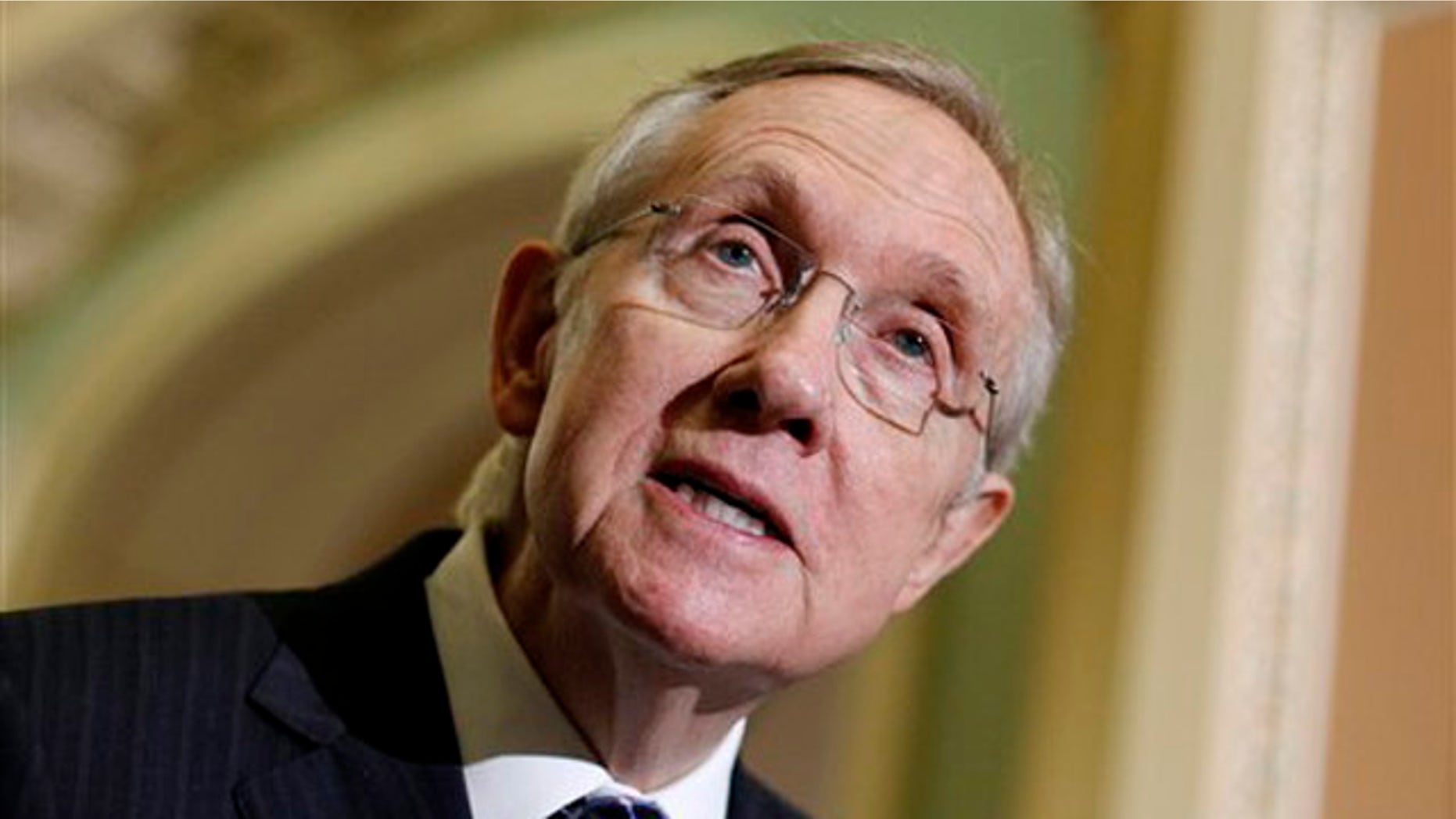 Congressional Democrats may try again to hike taxes on wealthy Americans in order to pay for their jobs proposals, though the Senate two days ago turned away the $447 billion package containing such a tax.
With the bill failing to clear a necessary hurdle in the Senate, lawmakers are looking to break up President Obama's proposal into smaller parts.
Senate Democratic Leader Harry Reid said Wednesday that to pay for the proposals, he still wants to use a "tax that the vast majority of the American people support, that is, taxing just a little bit people who are making more than $1 million a year."
Reid inserted a 5.6 percent surtax on people making more than $1 million a year to pay for the jobs bill before bringing it to the floor.
As Democrats reassess, Reid indicated he'll turn once again to a tax increase to finance the smaller proposals.
"You'll still be able to hear 'class warfare' from the other side, most likely," one aide told Fox News.
Lawmakers are still working out what elements of the jobs bill to pull out. Democratic leadership aides told Fox News they are looking to advance a payroll tax cut, a tax credit for businesses that hire veterans, aid to states for retaining teachers and a $10 billion infrastructure bank to finance local projects.
But while Republicans say they could get behind certain elements of the jobs bill, they continue to oppose tax increases to pay for them.
"The Senate rejected the president's job bill on a bipartisan basis," House Speaker John Boehner told Fox News. "And what they rejected was the idea that we ought to tax the very people that we expect to create jobs in America."
Boehner said, "I just don't believe that raising taxes in this weak economy makes any sense at all."
Senate Democrats have started to meet with White House officials on how to proceed on the bill. It's unclear when they might reveal a new proposal.
White House Press Secretary Jay Carney suggested Wednesday that the president continues to aim for the full package.
"We believe in every piece of it," Carney said. "So we're going to keep at it. We don't think there's a more important priority right now."
Fox News' Trish Turner contributed to this report.