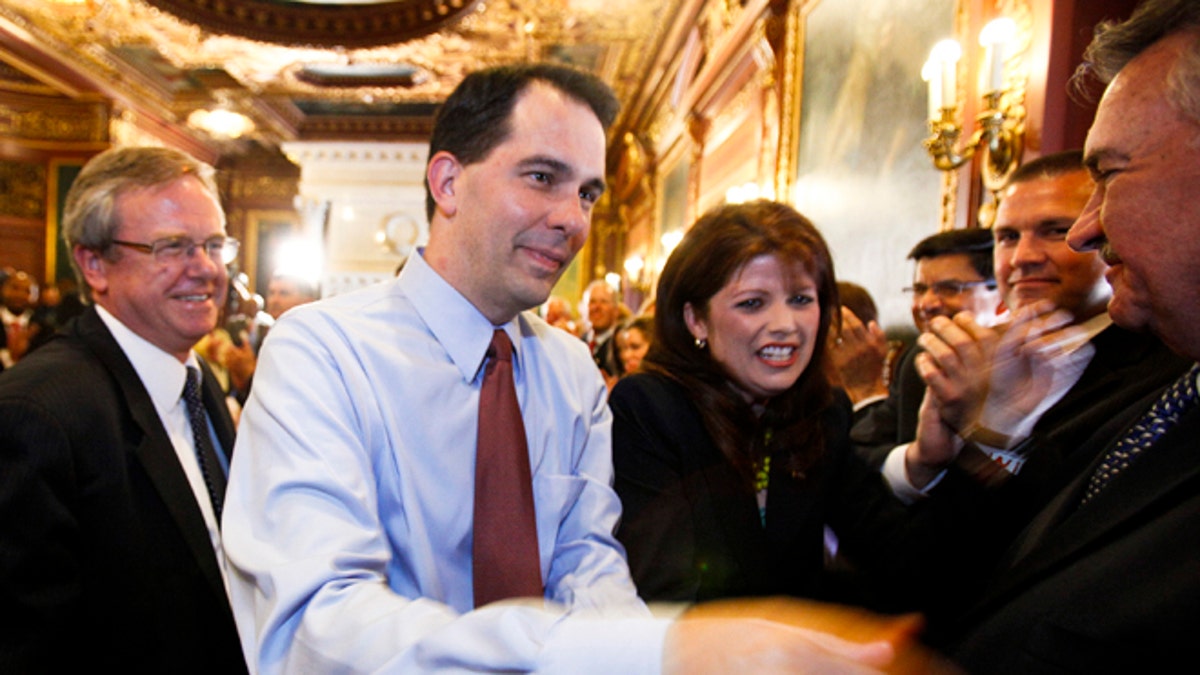 Put the words "thong model" and "potential 2016 presidential candidate" together in a sentence and you have an explosion of racy tweets. Doesn't matter that the guv never met the model. Or that he never even saw a picture of her.
The thong controversy emerged from more than 27,000 pages of documents unsealed by a Wisconsin court on Wednesday showing substantial overlap between political and official emails while Walker was Milwaukee County executive. While Walker was running for governor in 2010, his chief of staff emailed him about a woman hired as a doctor at a county hospital that deals with mental illness and drug use.
"It isn't pornographic," wrote the chief of staff, "but it is quite suggestive (I'm told - I don't know her name). He [sic] apparently models thongs and wasn't forthright in sharing that with staff prior to her hire as an hourly paid MD at [Behavioral Health Division]."
Walker responded, "Get rid of the MD asap."
The bottom feeders were out.
Democrats and Walker critics took the opportunity to hit him hard, comparing him to another embattled governor with presidential ambitions, Chris Christie. And working the state's nickname into a hashtag.
But his supporters say he is being unfairly attacked.
MSNBC pounced on the story and one tweeter floated a scenario for the liberal network.
One thing's for sure, Walker's lucky he doesn't live in a tabloid town.
And imagine the screaming front page headlines the Post could run:
SCOTT WALKER: IT'S A WISCONSIN THONG
CHEEKY GOVERNOR: EMAILS SHOW WALKER'S THING ABOUT THONGS
WALKER IS BUTT OF THONG JOKES
***
Why is Lindsey Graham flacking for Wendy's?
I saw the tweet fly by on my feed and thought, well, there must be something newsworthy, like maybe Wendy's is a big campaign contributor. Checked Google News, nothing. Checked his Senate site, nada. Searching #thefrosty didn't come up with anything either. Wendy's is based in Dublin, Ohio, not South Carolina.
He just tweeted that he'd finished "a great walking tour meeting with small business owners and residents in Fort Mill."
I guess all that walking made him hungry.
Watch Lauren every Sunday on #MediaBuzz at 11 a.m. and 5 p.m. ET. If you'd like to recommend your favorite political tweets, email laurenashburnFNC@yahoo.com or send her a tweet @laurenashburn with the hashtag #TwitterTalk.