Democrats slam Nate Silver for daring to predict they'll lose the Senate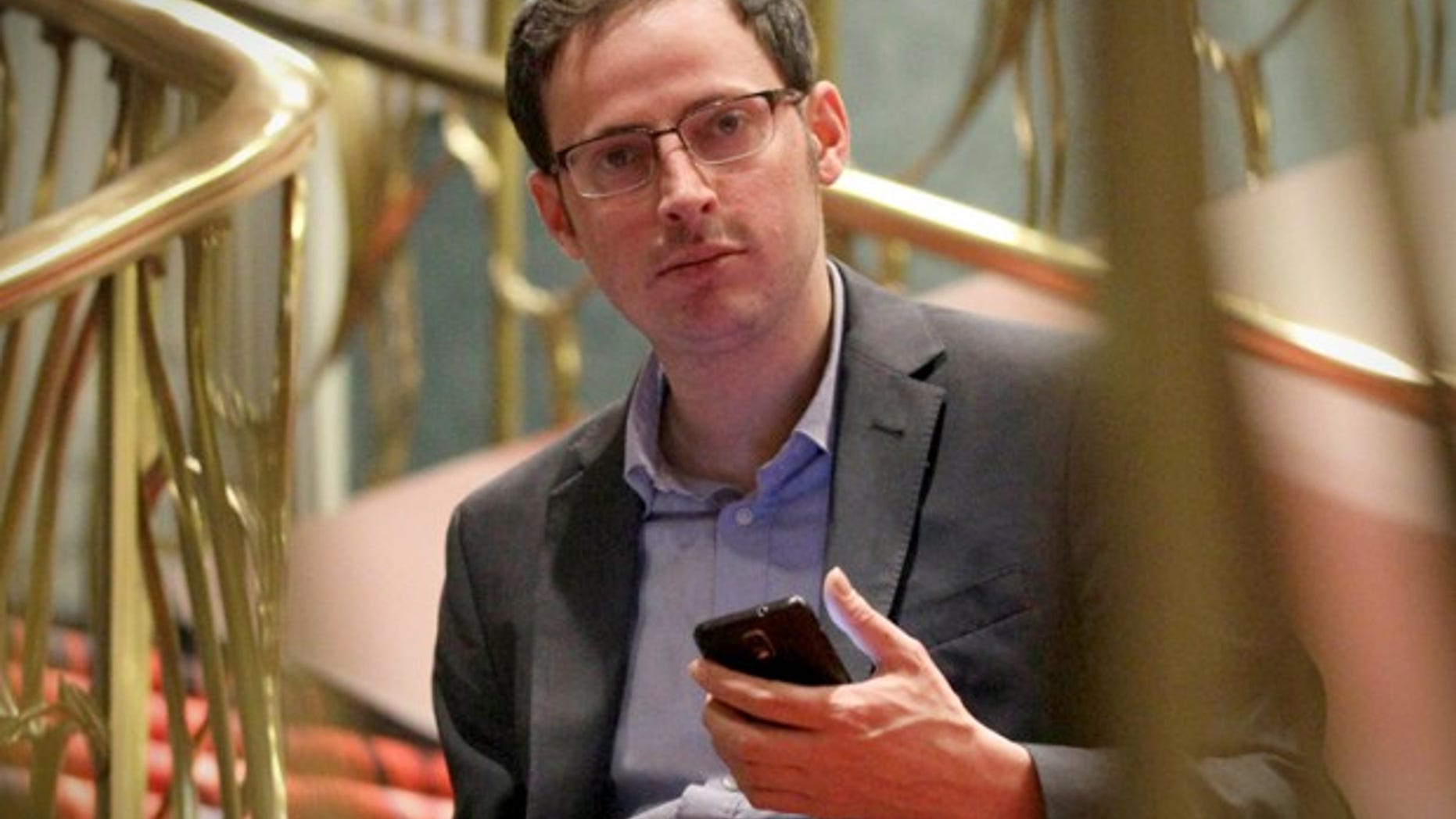 Also...
Anthony Weiner's Next Act
Democrats Slam Nate Silver For Daring To Predict They'll Lose the Senate
The Democrats are angry at Nate Silver.
This is rather amusing, since the Dems were big Silver boosters in 2012, when he predicted for the New York Times that Barack Obama had a 90 percent chance of being reelected. He later jumped to ESPN, where his 538 blog, relaunched last week, offers a data-driven approach to sports, politics and other subjects (it has, well, a burrito correspondent).
His brilliance has apparently faded, at least in Democratic eyes, now that he is forecasting a Republican takeover of the Senate this fall.
The flap reflects the special aura that surrounds Silver, a somewhat geeky data whiz who sees himself on a mission to improve journalism. He does not exactly lack for confidence, having declared two-thirds of the op-ed columnists for such major papers as the Washington Post and New York Times to be purveyors of crap.
Silver is a bona fide brand at a time when journalism is increasingly being built around the personas of its most high-profile practitioners. He started out as a sports nerd, then created the 538 blog for the Times, using statistical methods to explore politics.
Silver unveiled his prediction about the midterms on "This Week," the Sunday morning show on ABC, which owns ESPN.
And that prompted the Democratic Senatorial Campaign Committee to issue a detailed rebuttal. That's right, the committee went into damage-control mode to respond to a pundit.
It's not like Silver has crawled onto some limb; many political prognosticators say the GOP is favored to win the six seats it needs to take back the Senate. But Silver going public became a political event demanding a response.
First, the Silver analysis:
"We think the Republicans are now slight favorites to win at least six seats and capture the chamber. The Democrats' position has deteriorated somewhat since last summer, with President Obama's approval ratings down to 42 or 43 percent from an average of about 45 percent before. Furthermore, as compared with 2010 or 2012, the GOP has done a better job of recruiting credible candidates, with some exceptions.
"As always, we encourage you to read this analysis with some caution. Republicans have great opportunities in a number of states, but only in West Virginia, South Dakota, Montana and Arkansas do we rate the races as clearly leaning their way. Republicans will also have to win at least two toss-up races, perhaps in Alaska, North Carolina or Michigan, or to convert states such as New Hampshire into that category. And they'll have to avoid taking losses of their own in Georgia and Kentucky, where the fundamentals favor them but recent polls show extremely competitive races."
Silver is especially bullish on GOP chances in West Virginia, South Dakota and Montana, red states where Democratic incumbents are retiring and where "we think the Republicans are poised to nominate equal or superior candidates in each state."
That must have stung. National Journal has the Democratic response:
"In an unusual step, the executive director of the Democratic Senatorial Campaign Committee on Monday issued a rebuttal the famed statistician's prediction—made a day earlier—that Republicans were a 'slight favorite' to retake the Senate. Silver was wrong in 2012, the political committee's Guy Cecil wrote in a memo, and he'll be wrong again in 2014.
"'In fact, in August of 2012 Silver forecast a 61 percent likelihood that Republicans would pick up enough seats to claim the majority,' Cecil said. 'Three months later, Democrats went on to win 55 seats.'
"The DSCC memo took pains to compliment Silver, saying his work at newly launched FiveThirtyEight was 'groundbreaking.' And the group's main critique—that Silver's model relies on a smattering of haphazard early polling in battleground states—is one that he himself acknowledges is a limitation.
"But the comprehensive pushback from Cecil, the powerful committee's key staffer, is a testament both to the influence Silver wields and the sensitivity of Senate Democrats to the perception they're losing their grip on the upper chamber."
Should that become the media's conventional wisdom, it would certainly hurt the party's fundraising.
Silver punched back on his site today:
"Our forecasts could be wrong in November. In fact, they probably will be wrong — it's unlikely that Republicans will win exactly six seats. But we think it's equally likely that our forecast will be biased in either direction. If Democrats retain just one more seat, they'll hold the Senate. Or Republican gains could grow to seven seats, or quite a bit more.
"And here's the least surprising news: Political campaigns are hypocritical. At the same time the DSCC is criticizing our forecasts publicly, it's sending out email pitches that cite Nate Silver's 'shocking, scary' forecasts to compel Democrats into donating.
"You'd do well to shut out the noise the next time the DSCC writes a polling memo."
Meanwhile, the revamped 538 is drawing some negative reviews. New York Times columnist Paul Krugman says: "Tell me something meaningful! Tell me why the data matter!"
The New Republic's Leon Wieseltier dismisses Silver as a prince of positivism: "He dignifies only facts. He honors only investigative journalism, explanatory journalism, and data journalism. He does not take a side, except the side of no side."
The Democrats certainly wished he hadn't taken a side on the midterms. As for me, I'll give the site a bit more time to find its identity.
Anthony Weiner's Next Act
Business Insider will be the next stop on the former congressman's rehabilitation tour.
We don't know how much Anthony Weiner will reveal of himself, but the website sounds excited:
"We believe the unique combination of brashness and wonkiness that made Weiner one of last year's most memorable candidates and one of the most high-profile advocates for health care reform during his time in Congress will make him a perfect fit for Business Insider."
Will Sydney Leathers demand equal time?
Top Twitter Talk
Tweet Storm: ObamaCare contraception mandate vs. religious freedom