Democrats Run Into Doubts About Benefits of Second Stimulus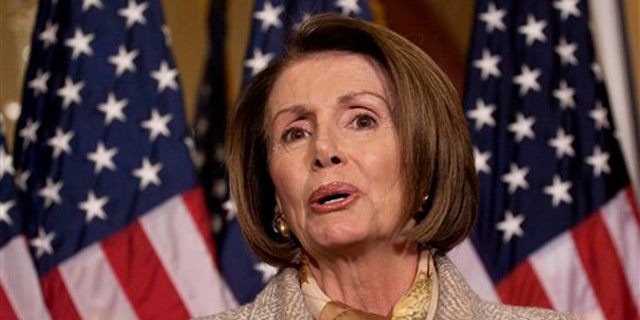 NEWYou can now listen to Fox News articles!
Democrats in Congress, knowing that the best way to keep their jobs may be to create some for others, are turning their focus toward another federal stimulus package. But they're running into doubts about whether more of the same can do any good.
While the Obama administration is addressing jobs creation with a special forum on Thursday -- a day before the government releases November jobless numbers -- it is trying to stress deficit reduction and is avoiding making any more spending commitments. And Sen. Carl Levin, a powerful Democrat from hard-hit Michigan, said Sunday that he doesn't see "a lot of evidence" that another stimulus would succeed.
The downbeat assessments come as doubts are increasingly raised about the impact of the first $787 billion stimulus in February. The nation's unemployment rate hit 10.2 percent in October, and it remains high even in states where the administration says the stimulus has saved or created the most jobs. In California, for instance, the administration says the package saved or created more than 110,000 jobs, but unemployment in the state is at 12.2 percent.
Critics say part of the problem is that the money is being used to keep government workers at the state level from being laid off, a move that saves jobs but does not necessarily spur economic growth. Other jobs, like those created through infrastructure spending, represent short-term employment gains. Such jobs would need constant infusions of public money to be sustained.
"The only jobs we're creating are government jobs. This nonsense about we're creating and saving jobs -- they're non-existent," former Arkansas Gov. Mike Huckabee said on "Fox News Sunday." "This has been the biggest scam and waste of taxpayer money."
But some prominent Democrats are building the case for another stimulus, even if they won't call it a "stimulus" by name. They want extensions in unemployment benefits, tax incentives, more construction spending and other measures -- though more than two-thirds of the first stimulus hasn't been spent yet.
Former Democratic National Committee Chairman Howard Dean bluntly explained that the upcoming 2010 midterm congressional elections are a driving force behind Democrats' support for more jobs legislation.
"I think we're going to have a tough election in 2010 unless we can start dealing with ... the job situation," he said on "Fox News Sunday."
Dean said the February stimulus has been "unbelievably successful" in saving the jobs of government workers like teachers and police officers, but he said jobs remain "the biggest concern" and warned about the eventual drop-off in spending from the economic recovery package.
Liberal Democrats want to keep the spending coming, even if it means continuing to drill into the deficit -- which hit $1.4 trillion this past fiscal year.
House Speaker Nancy Pelosi said on a conference call last Tuesday that Americans could "absorb" the hit to the federal budget, and she argued that their biggest complaint is not that the deficit is big -- it's that they're not seeing any benefit in return for increasing the U.S. debt load.
"The American people have an anger about the growth of the deficit because they're not getting anything for it. ... If somebody has the idea that the percentage of GDP of what our national debt is will go up a bit, but they will now -- and their neighbors and their children -- will have jobs, I think they could absorb that, and then we ride it out and bring money in," she said. "But I think if anybody is asking the public, 'Would you rather have a job or the percentage of GDP of our national debt would go up a little bit?' I think that everybody wants a job."
Most people want a job, but not everybody thinks a second stimulus is their ticket to gainful employment.
Levin said he'd be all for another stimulus if it would work. "But I don't think there's a lot of evidence that it would succeed," he said on CBS' "Face the Nation."
Levin said a better idea would be to take leftover money from the $700 billion Wall Street bailout fund and direct it toward stimulus-style projects.
Democrats could face more doubts about their jobs-creating measures on Friday, when the government releases jobless figures for November. The day before, the administration plans to stress its interest in jobs creation with a jobs forum at the White House.
But, for now, the administration is taking a different approach from some congressional Democrats, placing emphasis on the private sector in the quest to spur job creation.
The White House used its blog Monday morning to encourage "community job forums" across the country over the next two weeks -- for those who can't attend the Thursday forum in Washington.
"These discussions, among neighbors, co-workers and friends, will be a source of insights and ideas that will inform the president's approach to job creation," the blog said, claiming the "feedback" will be compiled into a presidential report.
White House Press Secretary Robert Gibbs said Monday that the president doesn't believe all wisdom on jobs creation "resides in Washington."