Democrats 'manufacturing a crisis' over prospect of Mueller firing, sources say
NEWYou can now listen to Fox News articles!
Democrats are "manufacturing a crisis" with their drumbeat of warnings about the possible firing of Special Counsel Robert Mueller, sources familiar with the relationship between Mueller's office and President Trump's legal team say.
The sources insisted to Fox News that Mueller is not going to be fired, and the discussion is nothing more than speculation and rumor. Further, they said the legal team has an "excellent" and "very professional" relationship with Mueller and his team.
"The fact is [Democrats] have been caught red handed manufacturing a crisis and all the phony allegations," one source said.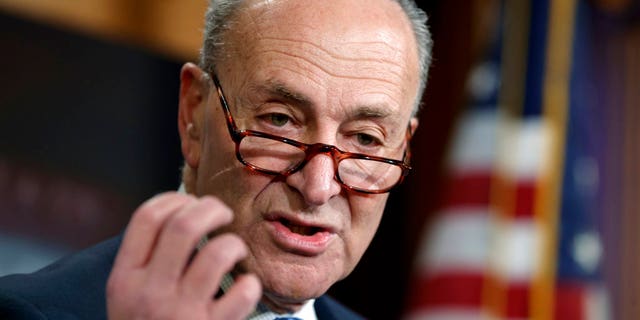 Over the past couple weeks, Democratic lawmakers and liberal activists have ramped up warnings about a potential Mueller firing and called for protests to defend the "Republic" if Trump takes that step.
KURTZ: TRUMP SAYS HE WON'T FIRE MUELLER, BUT MEDIA WON'T LISTEN
GOP frustration over Mueller's probe has indeed intensified in recent weeks amid allegations of bias on his investigative team. Complaints have focused lately on the disclosure of anti-Trump text messages between two former Mueller investigators. Trump's team also alleged last weekend that Mueller and his investigators improperly accessed emails from the transition team before the start of the administration.
But Trump recently denied any plans to fire Mueller, as did legal counsel Ty Cobb.
The only sign of a looming firing any lawmaker cited was an unconfirmed rumor. Democratic California Rep. Jackie Speier claimed a week ago that "the rumor on the Hill" was Trump would fire Mueller at the end of this week, after lawmakers leave D.C. for the recess – which has not happened as of Friday afternoon.
"It would be a Saturday massacre – worse than that," Speier said on KQED Newsroom last week. "Without a doubt there will be an impeachment effort."
Despite denials from the Trump team, more and more Democratic lawmakers amplified their warnings in the run-up to the recess.
"If the president were to fire special counsel Mueller, our country would face a constitutional crisis," Senate Minority Leader Chuck Schumer, D-N.Y., said Thursday.
Rep. Luis Gutierrez, D-Ill., delivered a letter advising the top Democrat on the House Judiciary Committee to be prepared to call the panel back to Washington – and consider impeachment – if Trump ousts Mueller.
"Every Democrat on the Judiciary Committee should be ready to launch an immediate investigation into obstruction of justice if the President takes this action over the holidays and be prepared to fight to impeach him," he wrote.
Fox News' Judson Berger and Brooke Singman contributed to this report.