Democrats join growing group of lawmakers calling for military aid to Ukraine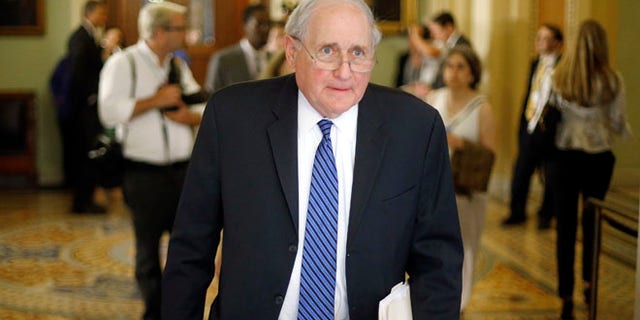 Democrats are joining a growing group of lawmakers calling on the Obama administration to give Ukraine military weapons to fight Russian-backed separatists in the country.
Democratic Sen. Carl Levin, the chairman of the Armed Services Committee, and others spoke out in favor of arming Ukraine after a closed-door briefing with Obama administration officials Wednesday.
Levin, D-Mich., told Fox News the administration's explanation for not providing lethal aid has so far not been "satisfactory."
"If sanctions don't work and Russia sends troops into Ukraine I would think Ukrainians should at least be given an opportunity with lethal but defensive aid," he said. "They need anti-armor capability, same thing with ammunition and surface to air missile(s)."
Democratic Sen. Bill Nelson of Florida also told Fox News he supports sending small arms and other lethal assistance to the Ukrainians.
Sen. Lindsey Graham, R-S.C., said he felt there was bipartisan "unease" at the briefing about how the U.S. is handling the conflict.
According to Graham, officials couldn't provide any estimate of how long they thought sanctions would take to change Russia's behavior.
"I have never seen such bipartisan concern about our approach to Ukraine as I saw in that briefing," he told Fox News.
Thus far the Obama administration has said it doesn't believe U.S. military assistance is necessary.
On Tuesday, the U.S. and European Union announced new sanctions aimed at hurting Russia's economy without doing undue damage to their own trade interests, punishment for alleged Russian support for Ukrainian rebels and Russia's annexation of the Ukrainian peninsula of Crimea.
The Associated Press contributed to this report