Democrats Host Few Traditional Town Hall Meetings During August Recess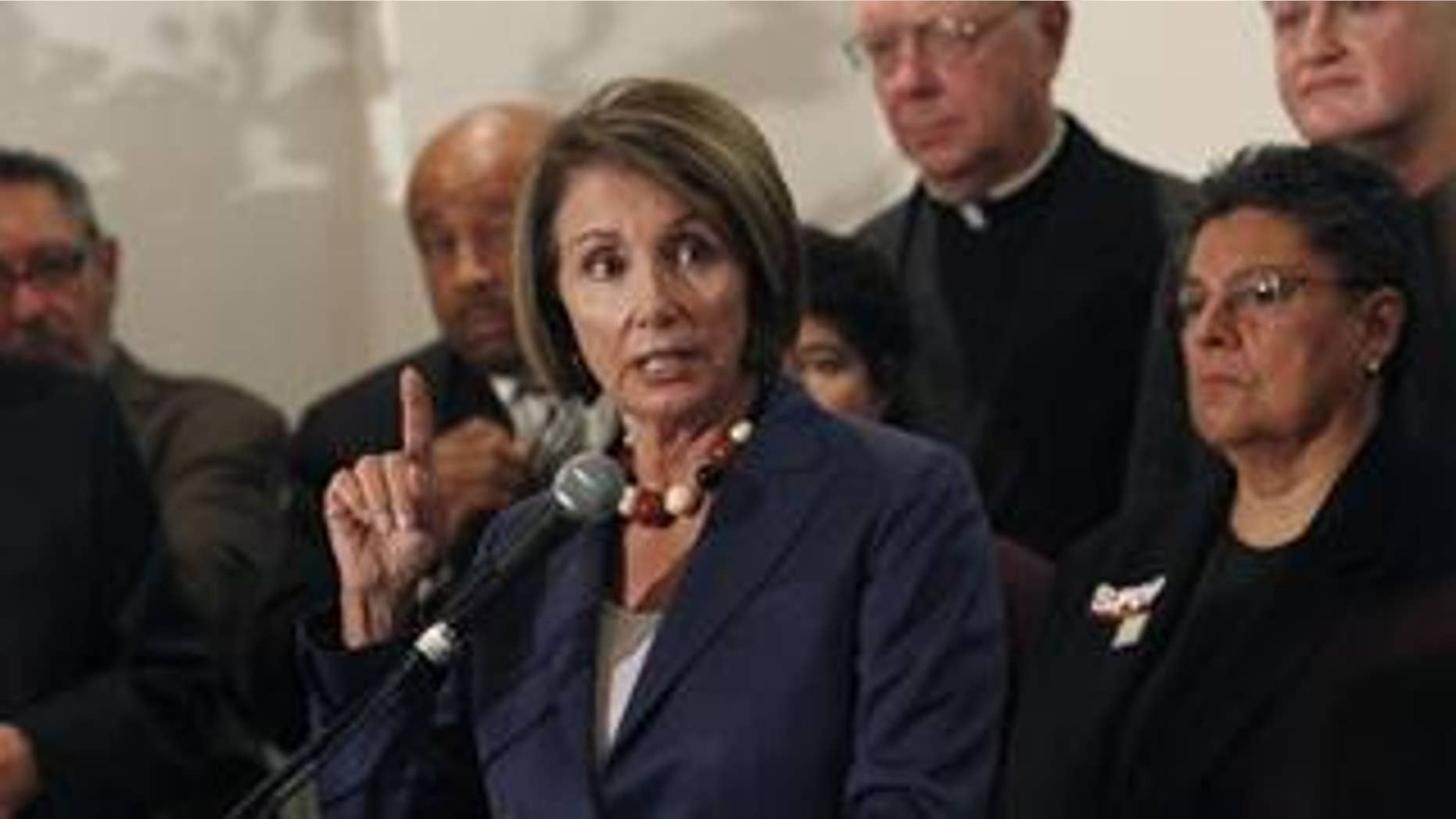 A number of Democratic lawmakers have grabbed the loud speaker at public town hall meetings in recent weeks to trumpet the administration's health care overhaul and address concerns from skeptical constituents.
But while rank-and-file members are facing the tough questions, party leaders have remained largely absent from the in-person town hall discussions.
Since recess began at the beginning of August, none of the top party leaders in the House and Senate -- as well as the five committee chairmen from relevant committees -- have faced the public at traditional public town hall meetings.
Of the 15 Democratic lawmakers FOXNews.com surveyed on Thursday, five have personally hosted in-person public town hall meetings since Congress broke for summer recess.
Democratic Sen. Tom Harkin and Sen. Arlen Specter, who holds little rank within the party, are among those Democrats who have held a series of town halls across the country -- many of them hostile gatherings of angry constituents -- to debate President Obama's plans for health reform.
On Tuesday, Rep. Barney Frank, chairman of the House Financial Services Committee, hosted a contentious town hall meeting at a senior center in Dartmouth, Mass., during which he heatedly responded to protesters who compared Obama's reform to the policies of Nazi Germany. "On what planet do you spend most of your time?" Frank said to one attendee.
But several top Democrats -- including House Speaker Nancy Pelosi and Senate Majority Leader Harry Reid -- have avoided the in-person town halls, choosing instead to participate in telephone and Internet forums to reach out to thousands of constituents.
Pelosi held a health care "roundtable" discussion with religious leaders at an Episcopal church in San Francisco on Thursday -- her second roundtable forum since the president announced plans to make health coverage more accessible to the nation's 50 million uninsured.
Rep. Steny Hoyer, the House Majority Leader, held a health care town hall April 21 in Bowie, Md. And Rep. Jim Clyburn, the House Majority Whip, hosted a town hall Aug. 18 in Midlands, S.C. -- though the forum focused more on raising HIV/AIDS awareness than on the president's health care overhaul.
Reid, the Senate's top Democrat, has yet to hold a traditional public town hall, but is expected to host a "tele-town hall" August 28. Assistant Majority Leader Sen. Dick Durbin, who said organized protesters were prepared to take over the town halls and "shout and shove" their way to the podium, called the public meetings a waste of his time.
"The people who are showing up at these town meetings are not looking for dialogue. They're looking for diatribe," Durbin said. "I don't think that's a productive use of my time."
Facing rancorous constituents and hostile local editorial writers, the Democrats' willingness to engage in in-person debates with the public seems to have lessened.
Of the House's five committee chairmen, none have held traditional in-person public town hall meetings. Rep. Henry Waxman, Committee on Energy and Commerce, announced plans to host a town hall at UCLA on August 21, according to a press release on his Web site.
Rep. George Miller, chairman of the Committee on Education and Labor, held a July 31 telephone community meeting and Sen. Max Baucus, chairman of the Committee on Finance, met with doctors and hospital administrators Aug. 13 at a Holiday Inn in Missoula, Montana.
Sen. Chris Dodd, chairman of the Committee on Banking, Housing, and Urban Affairs, and Rep. Charles Rangel, chairman of the Committee on Ways and Means, have yet to announce plans to host a town hall.
Rep. Ed Markey was singled out Saturday by the Milford Daily News in Massachusetts as "a senior member of the House committee that wrote the health care bill (who) has yet to schedule a public meeting on the topic."
But the Massachusetts Democrat's office told FOXNews.com that such a meeting is now in the works.
"Rep. Markey also plans on hosting a substantive and informative forum on national health care policy in the near future," said Markey spokesman Daniel Reilly.