Democrats Choose Charlotte, N.C., as 2012 Convention Site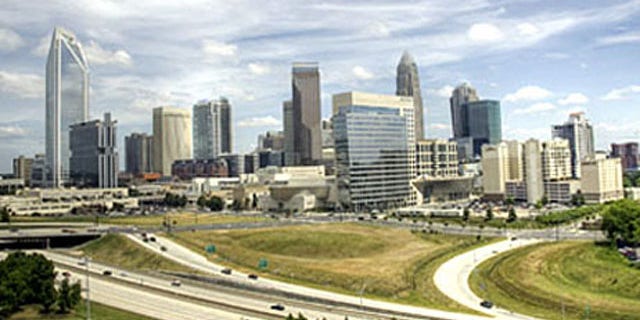 NEWYou can now listen to Fox News articles!
Democrats have picked Charlotte, N.C., as the site of their 2012 presidential nominating convention, Fox News has learned.
The decision comes months after Republicans picked Tampa, Fla., as their 2012 site, anchoring the party in the heart of a key swing state weeks before the election.
President Obama, who won Florida in the 2008 election, also narrowly won North Carolina, and the choice of Charlotte indicates his Democrats will contest the southern state again next year.
First lady Michelle Obama sent out an e-mail to supporters immediately after the selection was made public, highlighting the Obama family's ties to the region. She noted that her first outside-the-Beltway trip as first lady was to Fort Bragg, that the Obama family vacationed in Asheville, N.C., in 2009, and that she and Obama "spent a lot of time" campaigning in the state in 2008.
"Charlotte is a city marked by its southern charm, warm hospitality, and an 'up by the bootstraps' mentality that has propelled the city forward as one of the fastest-growing in the South," she wrote. Obama urged supporters to send in ideas for how the party can ensure the convention, which she called "The People's Convention," is "grassroots"-based.
The convention is set for the week of Sept. 3. The North Carolina city beat out three others; St. Louis, Minneapolis-St. Paul, and Cleveland.
Democrats held their 2008 convention in Denver. Republicans held theirs in St. Paul, Minn.
The Associated Press contributed to this report.