Democratic senator apologizes for citing Okla. tornadoes in climate change speech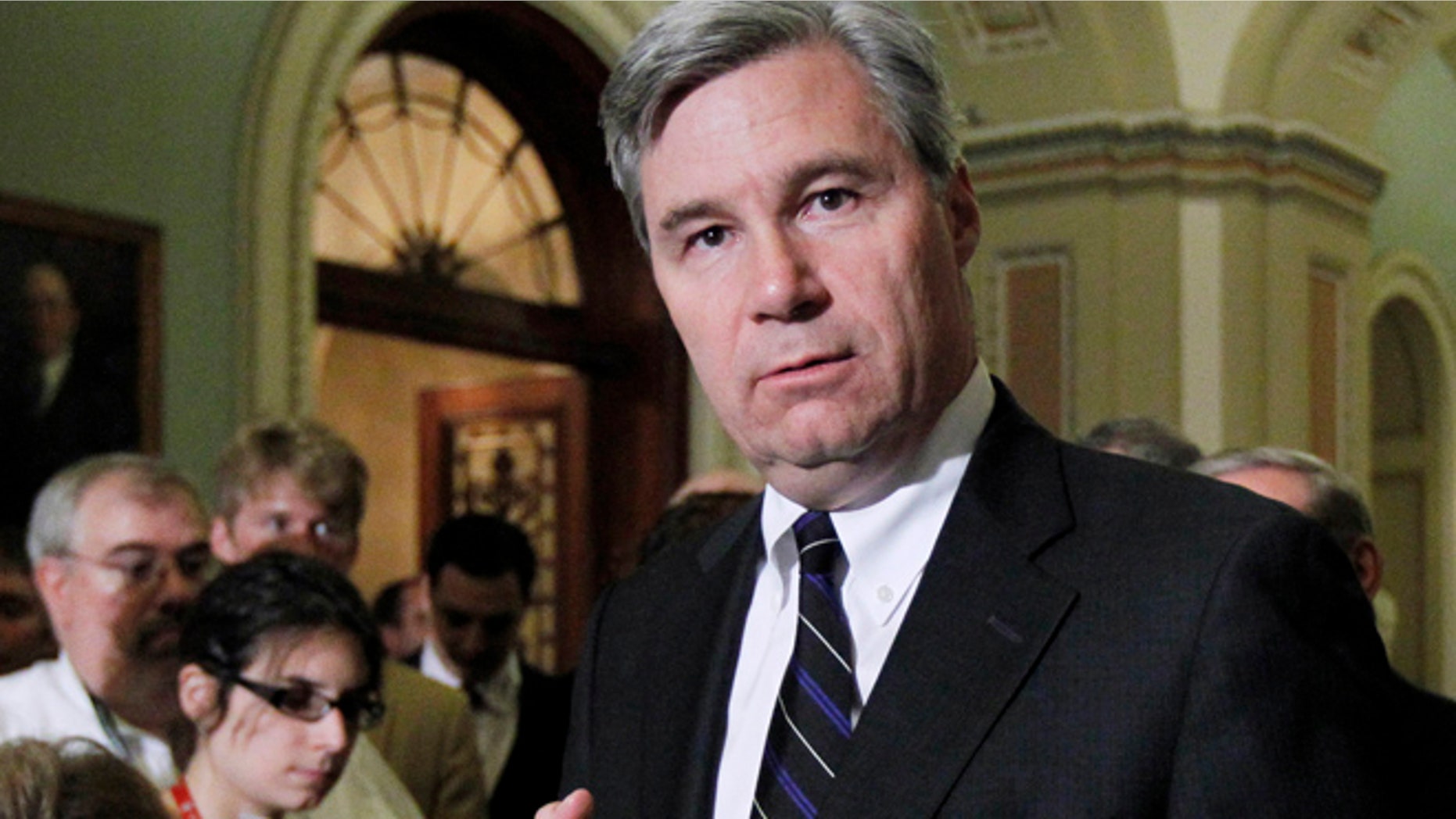 Rhode Island Democratic Sen. Sheldon Whitehouse has apologized for remarks Monday in which he linked Oklahoma "cyclones" to climate change while berating Republicans for their stance on the issue -- around the time a massive tornado killed dozens in that state.
A Whitehouse spokesman said Tuesday the politically charged remarks were pre-written as part of the senator's weekly Senate floor speech on climate change.
"Tragically and unbeknownst to the senator at the time, a series of tornadoes were hitting Oklahoma at the same moment he gave his remarks," the spokesman said. "Senator Whitehouse regrets the timing of his speech and offers his thoughts and prayers to the victims of yesterday's storms and their families, and he stands ready to work with the senators from Oklahoma to assist them and their constituents in this time of need."
During Whitehouse's 15-minute speech, he criticized Republicans who dispute the concept of climate change while seeking federal assistance following disasters.
"Why do you, Sheldon Whitehouse, Democrat of Rhode Island, care if we Republicans run off the climate cliff like a bunch of proverbial lemmings and disgrace ourselves? I'll tell you why. We're stuck in this together," he said.
"When cyclones tear up Oklahoma and hurricanes swamp Alabama and wildfires scorch Texas, you come to us, the rest of the country, for billions of dollars to recover. And the damage that your polluters and deniers are doing doesn't just hit Oklahoma and Alabama and Texas. It hits Rhode Island with floods and storms. It hits Oregon with acidified seas. It hits Montana with dying forests. So, like it or not, we're in this together."
Whitehouse further argued that Republicans who don't accept the existence of climate change should change their position because it has worldwide ramifications. "I don't want a Republican Party disgraced, that let its extremists run it off the cliff and an America suffering from grave economic and environmental and diplomatic damage because we failed," he said.
California Democratic Sen. Barbara Boxer also used part of her Monday floor speech to connect the Oklahoma tornadoes to climate change.
"This is climate change," she said after expressing her condolences. "We were warned about extreme weather, not just hot weather but extreme weather. … When I had my hearings … scientists all agreed that what we'd start to see was extreme weather.  … It's going to get hot. But you're also going to see snow in the summer in some places. You're going have terrible storms. You're going to have tornados."