Democratic Sen. Herb Kohl of Wisconsin to Retire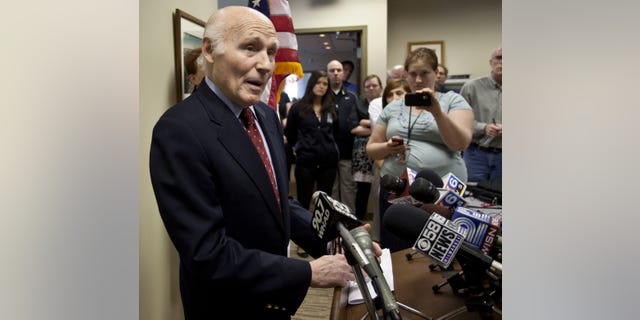 Wisconsin Democratic Sen. Herb Kohl will announce Friday he's not running for re-election in 2012.
Two Democrats with knowledge of Kohl's decision told The Associated Press he will announce his plans at a news conference in Milwaukee on Friday. They spoke on condition of anonymity because they were not authorized to speak publicly before Kohl's announcement.
His decision is a blow to Democrats who will now have to defend another open seat against Republicans in a swing state. Kohl is the fifth Democratic senator to announce his retirement ahead of the 2012 election.
Republicans will see Kohl's retirement as a clear pickup opportunity. A self-funding millionaire, Kohl is also the owner of the Milwaukee Bucks NBA franchise and is widely popular in his state. Any candidate Democrats run is likely to need more financial support from the national party.
Democrats had thought as recently as last week that Kohl would run again.
The 76-year-old Kohl was elected to the Senate in 1988 and has never won an election with less than 52 percent of the vote. Born and raised in Milwaukee, he worked as an investor before founding the Kohl's grocery and department stores that earned him a fortune. He is also widely credited with keeping NBA basketball in the relatively small market of Milwaukee.
In the Senate, Kohl has been unassuming, often focusing on local issues. He serves as the chairman of the Senate Special Committee on Aging, a key post for a state with a large elderly population.