Democratic National Committee hires new Latino outreach director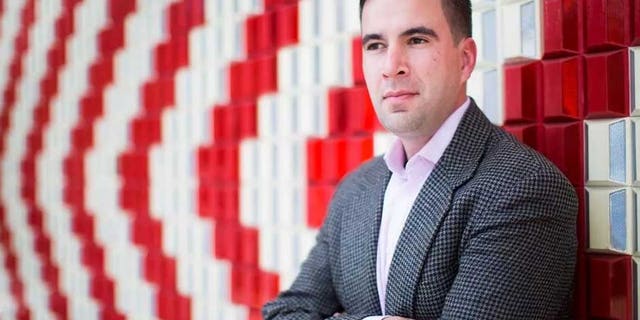 NEWYou can now listen to Fox News articles!
Pablo Manriquez grew up in Missouri listening to his parents' accounts of the repressive military dictatorship of Augusto Pinochet in Chile, the land of his birth.
It instilled in Manriquez a deep sense of gratitude for the liberties and political system – flaws and all – in his adopted homeland.
Manriquez, named after his father's favorite poet, Chilean Pablo Neruda, internalized that admiration for U.S. democracy and the political system so much that he majored in political science at Notre Dame, and has devoted much of his life afterward to working on campaigns, including President Barack Obama's in 2008.
Now, the Democratic National Committee has named Manriquez, 31, as its director of Hispanic Media, a nod to the increasingly important role of Latino voters.
"I am thrilled that Pablo will be joining us at the DNC," said DNC Chair Rep. Debbie Wasserman Schultz in a statement announcing the hiring of Manriquez.
"Our building is working to show all communities that the Democratic Party is truly the party that has their backs," Wasserman said, "and Pablo is the right person to help us deliver that message. I am confident that Pablo's press experience and communications relationships have given him the exact qualifications we need at the DNC."
Manriquez, who has been based in Washington D.C. since 2009, when Obama took office, has held a variety of roles in mid-term and presidential election campaigns, much of them focused on reaching out to Latino voters. He had been freelancing for Fox News Latino for about two months.
He worked on Latino digital and field outreach for the Democratic Congressional Campaign Committee during the 2010 mid-term election season, and as Midwest digital director and Latino outreach point person for the Obama 2008 campaign, among other roles in other election cycles.
"I'm very excited to be joining the team of the DNC and to have serious conversations about the candidates and the issues that are important to Hispanics," Manriquez told Fox News Latino on Saturday. "They say 2008 was a Facebook election, 2012 was the Twitter election. And I say 2016 will be the Latino election."
Nearly 24 million Latinos were registered to vote in 2012, a record, according to the Pew Hispanic Center. That marked an increase of 4 million, or 22 percent, from 2008, when 19.5 million Latinos were registered.
Latinos played a crucial role in Obama's 2008 election, when 67 percent of them voted for him, and 31 percent for GOP candidate Sen. John McCain of Arizona.
They voted for Obama overwhelmingly again in 2012, when 71 percent supported him for re-election, and 27 percent supported the GOP nominee, former Massachusetts Gov. Mitt Romney.
The Latino community is growing in places once considered unlikely spots for it to settle – places like Missouri, where Manriquez came of age.
"So I was named for Pablo Neruda, and raised in Huckleberry Finn country," Manriquez quipped.
That informed a bicultural life, he said.
"I was raised being read Neruda's poems, and being taught Mark Twain," he noted.
Working on Latino outreach for the Obama campaign in Indiana in 2008 was eye-opening, he said, mainly because he was surprised to find a significant Hispanic population there.
"I had never thought of Indiana as a place where the Hispanic community would factor prominently for a primary race and, later, the presidential race," he said. "There's a huge Hispanic community there."
He plans to draw from his past campaign work and life as an immigrant and Midwesterner to bolster Latino participation in the 2016 election, and engage them in discussions on the most salient issues, Manriquez said.