Democratic candidate for Congress used to be 'social justice' rapper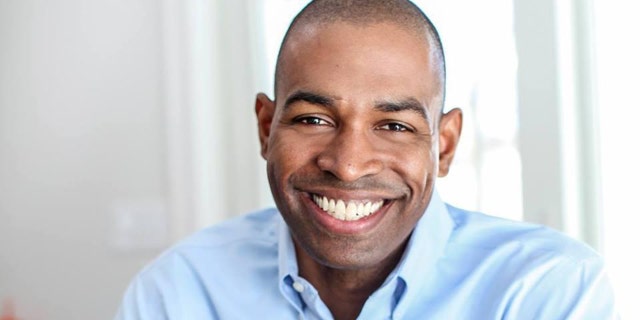 The Democratic congressional candidate for New York's 19th district, Antonio Delgado, rhymed about watching porn, masturbating, and attacked capitalism in his past life as a "social justice" rapper.
Delgado, who is challenging Rep. John Faso (R., N.Y.), released an album under the record label "CD Baby" in 2007. Delgado, whom the New York Times considers "much less progressive" than other Democratic House candidates like socialist Alexandria Ocasio-Cortez, once tried to pursue a rap career to advance "radical social change" in the United States.
Delgado's first and only album, Painfully Free, which he released under the pseudonym "AD the Voice," featured tracks against the Iraq war, capitalism, and American presidents, who he said "believe in white supremacy."
The New York Post first reported on Delgado's controversial lyrics, where he "hurls the N-word, slaps the two-party political system, rips the 'dead' presidents as 'white supremacists,' blasts capitalism, likens blacks to modern day slaves, calls poverty the 'purest form of terrorism' and boasts of 'having sex to a porno flick.'"
"I wanna see a righteous capitalist, if it's possible for one to exist," Delgado says in his track entitled, "I Want."