Democratic bid for post-Trump win in Omaha ensnared in abortion debate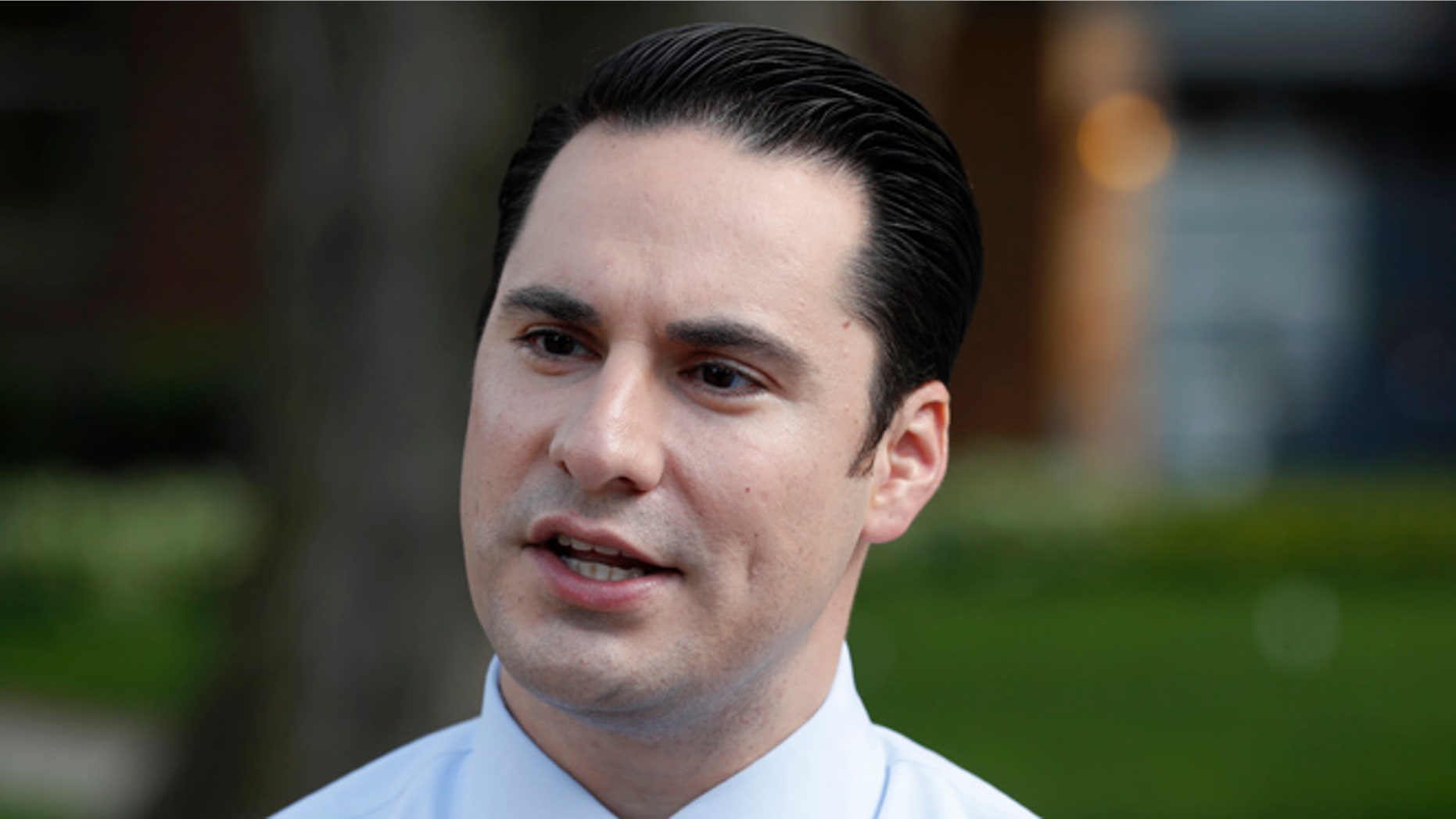 Democrats eager to reunite and recover from years of election defeats hoped the Omaha mayoral race Tuesday would be a start, but their candidate's anti-abortion stance has widened the party divide and put the local race in the national spotlight.
Democrats seemed largely pleased that candidate Heath Mello, a Catholic with a populist economic message, had a shot at winning the seat, considering Republicans control every congressional and statewide office in Nebraska.
However, his anti-abortion stance exposed the cultural divides within the Democratic Party over the decades-old issue.
Newly-installed Democratic National Committee Chairman Tom Perez planned to take the party's multi-state unity tour last month to Omaha to rally for Mello. However, he skipped the event amid backlash from abortion rights groups like the National Abortion and Reproductive Rights Action League.
Perez later tried to correct the situation by saying, "Every Democrat, like every American, should support a woman's right to make her own choices," and called on Democrats to speak with "one voice."
However, House Democratic leader Nancy Pelosi, an abortion rights supporter, insists that there is room in the party for abortion foes.
"This is the Democratic Party," the California Democrat told The Washington Post. "This is not a rubber-stamp party. I grew up … in a very devout Catholic family. … My family, extended family are not pro-choice. You think I'm kicking them out of the Democratic Party?"
The 37-year-old Mello backed a half-dozen abortion restrictions during eight years in the legislature.
He is trying to defeat Republican incumbent Jean Stothert -- forced into runoff after failing last month to get at least 50 percent of the vote in their first contest.
Vermont Independent Sen. Bernie Sanders, a 2016 Democratic presidential candidate, attended the Omaha event, in which he told thousands of attendees, "Maybe, just maybe, it's time to change one-party rule in Nebraska. And we can start right here by electing Heath Mello as the next mayor."
Perez, who was instead campaigning in Georgia, has also angered several moderate Democrats and frustrated others with his actions as the party struggles for relevance.
In the last decade, Democrats have lost about 1,000 elected posts from the White House to Congress to the 50 statehouses.
And the highest-ranking Democrat in Nebraska outside of the state legislature is the mayor of Lincoln.
Ohio Democratic Rep. Tim Ryan has described Perez's reaction to Mello as "really damaging."
"Requiring everybody to fit some purity test is a recipe for disaster," said Ryan, who unsuccessfully challenged Pelosi for her House leader post after Democrats failed in the November elections to keep or win the support of middle-America voters.
"There are going to be people who are Democrats who may not check all the boxes. But they are with you 80 percent of the time and can win in tough places," said Ryan, a former abortion-rights opponent.
Anti-abortion Democrats have almost disappeared in Congress. Only three senators fit the description, and all three -- Bob Casey of Pennsylvania, Joe Donnelly of Indiana and Joe Manchin of West Virginia -- are up for re-election next year in states President Trump won in 2016.
In the state legislature, Mello represented an older, ethnically diverse, working-class district in south Omaha, a few miles from the nation's onetime railroad and meatpacking epicenter. But Mello has projected what he calls a "pro-growth, progressive, future-focused" style, which reflects Omaha's moderate tendency.
He favors a government partnership with private industry, a concept often associated with Republicans, for Omaha's crumbling streets. He also has campaigned heavily in Omaha's troubled north side, where most of the city's homicides occur.
Mello's campaign fundraising co-chairwoman, Andy Holland, is the past president of Planned Parenthood of Nebraska.
The Associated Press contributed to this report.