Democrat Tammy Baldwin wins Wisconsin Senate seat, becoming first openly gay US senator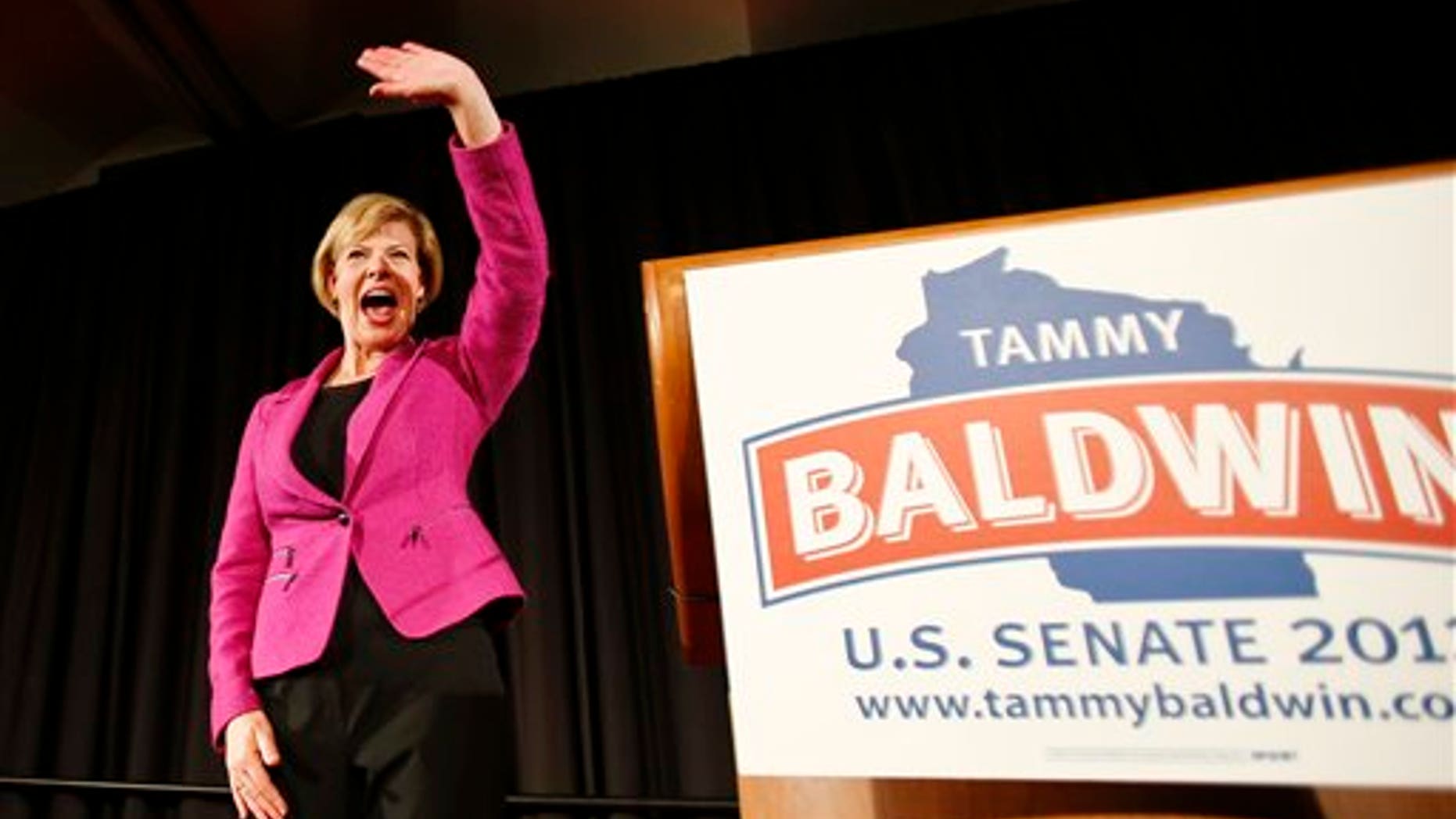 MADISON, Wis. – Tammy Baldwin is used to firsts.
Back in 1998, she was the first woman elected to represent Wisconsin in the House and the first gay non-incumbent ever sent to Congress.
On Tuesday, she added to those distinctions with her victory in Wisconsin's Senate race. Now she will become the state's first female senator and the first openly gay candidate ever elected to the chamber.
Click here for 2012 Wisconsin results 
And she won by holding off a political comeback by popular former Gov. Tommy Thompson who had never lost a statewide race.
Coupled with the fact that President Barack Obama carried Wisconsin on his way to re-election, Baldwin's victory was a blow to the state's resurgent GOP, even though the Senate seat has been under Democratic control since 1957, when Communist-hunter Joe McCarthy died in office.