Democrat mocked for 'worst campaign ad ever'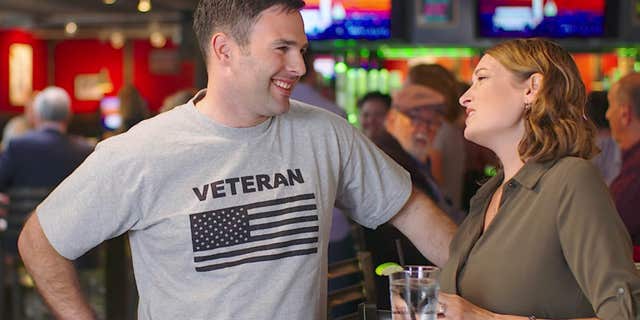 Democrat Dan Helmer, a candidate for Virginia's 10th congressional district, released a campaign ad Monday entitled "Helmer Zone" that is being ripped across the board by journalists as one of the "worst ever" political ads.
The ad became popular throughout Twitter after Mic reporter Emily Singer flagged it as potentially being "the worst" she's ever seen.
It features candidate Helmer, wearing a shirt with "veteran" on it, and spotting current 10th District Rep. Barbara Comstock (R., Va.) at a bar. The scene is inspired by the classic 1986 Top Gun bar scene and is chalk full of Goose/Maverick references, from The Righteous Brothers's "You've Lost That Loving Feeling" to "danger zone."
"Bet you can't get her to hold a town hall," a woman tells Helmer.
"Town hall? I'll do you one better than that. We've lost that loving feeling," Helmer replies.
"No, Dan," the woman pleads.
Helmer then sings, karaoke style, about Comstock's lack of town hall meetings, and her opposition to Obamacare and Planned Parenthood, all complete with intentionally bad singing.