Democrat Menendez off to Caribbean during break in NJ corruption trial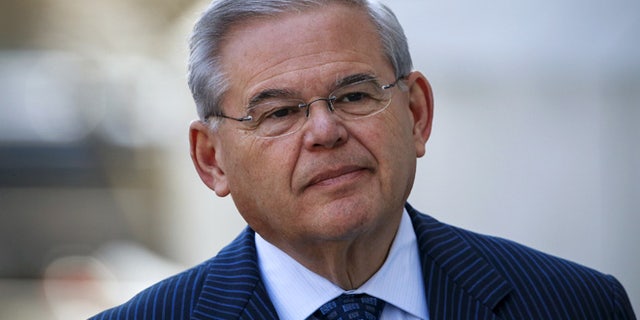 U.S. Sen. Robert Menendez is spending time in the Caribbean during a break from his corruption trial, where he stands accused of accepting generous gifts in exchange for using his power to help a wealthy friend.
The New Jersey Democrat headed to Puerto Rico on Thursday to evaluate federal authorities' response to the damage caused by hurricanes Irma and Maria.
He was expected to "meet with local officials and residents on the ground to assess how Congress can help provide necessary resources," Menendez's office said in a statement.
During a news conference Thursday, Menendez said he would meet with Puerto Rico Gov. Ricardo Rossello on Friday to think of ways the federal government can provide necessary aid to the 3.5 million residents of the island, a U.S. territory that has been left without power or drinking water, NJ.com reported.
Menendez also urged President Donald Trump to do more to help Puerto Rico, calling on him to provide more funding for the recovery efforts.
"We are the most powerful nation on the face of the Earth," Menendez told reporters at Newark Liberty International Airport in New Jersey, as he waited to fly to Puerto Rico. "It's time to use that power on behalf of 3.5 million United States citizens in Puerto Rico who face a unique challenge."
The senator reiterated his demands via social media, tweeting multiple messages with his suggestions for ensuring Puerto Rico's smooth recovery.
"President Trump should request more funding to assist Puerto Rico's Medicaid program, something I've long advocated for," he wrote in one tweet.
The 63-year-old senator is embroiled in accusations of corruption after he allegedly accepted gifts from his pal Dr. Salomon Melgen – including campaign donations and free expenses-paid trips in the Caribbean – in exchange for using his political power to help his business.
On Wednesday, it was revealed in a Newark, N.J., courtroom that Menendez set up a meeting between Melgen and another then-top Democrat -- former Sen. Tom Harkin of Iowa -- about Melgen's billing dispute with Medicare. Melgen allegedly defrauded the program.
Both Menendez and Melgen have denied the accusations, saying all favors and gifts were exchanged because they are good friends.