Democrat hopes McConnell changes mind about bill to protect Mueller's job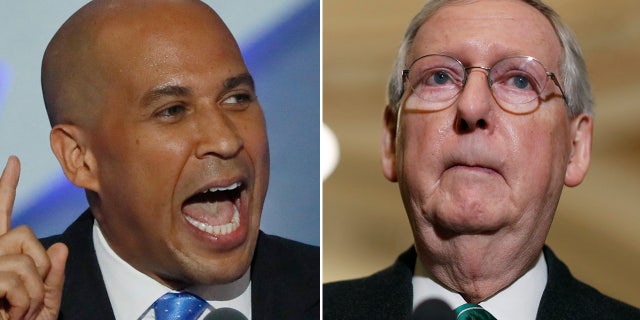 A bipartisan U.S. Senate bill designed to shield Special Counsel Robert Mueller from being fired by President Donald Trump isn't dead, U.S. Sen. Cory Booker said Wednesday, despite Senate Majority Leader Mitch McConnell previously shutting down any hope of a vote on the measure.
Booker's comments came a day after McConnell told Fox News' Neil Cavuto on "Your World" that there was "no indication" that Mueller would be fired.
As a result, "We'll not be having this on the floor of the Senate," McConnell said, referring to the shield proposal.
Booker, a New Jersey Democrat, told NJ.com he was "disappointed" by McConnell's remarks, but remained hopeful for the bill's "success."
"McConnell's changed his mind before and he might change his mind again if we show enough bipartisan support and momentum," Booker told NJ.com. "I'm encouraged with the progress and I'm hoping that we can convince McConnell to change his mind."
The proposed legislation would allow the special counsel's firing only for good cause by a senior Justice Department official. The Senate Judiciary Committee is set to consider the proposal later this month.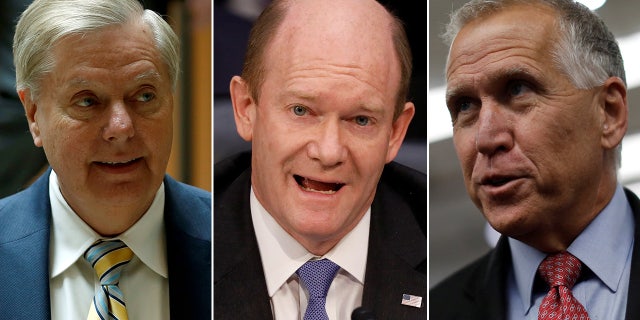 In addition to Booker, other senators supporting the bill include Republicans Lindsey Graham of South Carolina and Thom Tillis of North Carolina, and Democrat Chris Coons of Delaware.
All four senators serve on the judiciary committee.
"I don't think he's going to fire Mueller, but I think institutionally it would be nice to have some protections," Graham said Tuesday.
McConnell, R-Ky., told Cavuto that he would be shocked if Trump fired the special counsel, who is investigating contacts between Russian officials and Trump's campaign.
"I don't think the president's going to do that, and just as a practical matter, even if we passed [the bill], why would he sign it?
"I'm the one who decides what [legislation] we take to the floor," McConnell said. "That's my responsibility as the majority leader."
Fox News' Sam Chamberlain and the Associated Press contributed to this report.