Democrat congressman pushes to impeach Trump: What to know about the process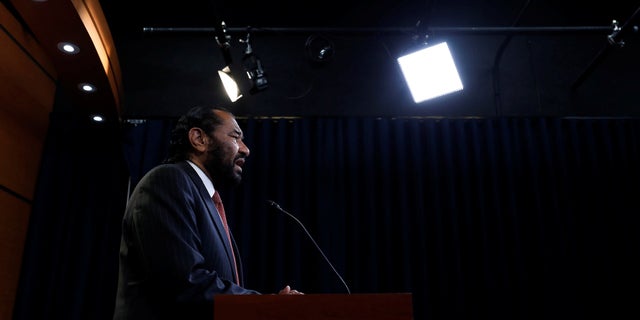 Rep. Al Green, D-Texas, has multiple times brought articles to impeach President Trump to the House floor.
Each effort to impeach the president has failed, and he hasn't garnered support from some top lawmakers in his party, including House Democratic Leader Nancy Pelosi. But Green said he isn't giving up, contending that Trump is the "quintessential person that impeachment was designed for."
The House overwhelmingly rejected Green's impeachment resolutions in December and January.
What does impeachment mean?
Congress has the ability to remove a sitting president from office before his term is finished – an authority granted by the Constitution.
Along with the president and vice president, all civil officers in the U.S. can be removed from office if they are impeached and convicted of bribery, treason or other high crimes and misdemeanors, according to the Constitution.
How does impeachment work?
Article One of the Constitution grants the House of Representatives the sole power of impeachment; the Senate has the sole authority to try all impeachments. If the president is being tried, the Chief Justice should preside over the trial.
The House must vote, requiring a simple majority, to adopt the articles of impeachment. Before a vote, the House Judiciary Committee – or another special committee – may investigate the articles.
The House is able to vote to impeach even if the committee does not recommend doing so.
Should that vote be reached, then the House will appoint members – called managers – to act as "prosecutors" as the proceedings then go to trial in the Senate. The president is able to have defense attorneys.
The Senate would need a two-thirds majority in order to find the president guilty. Should that happen, the president would be removed from office and the vice president would take the president's place.
Have other presidents been impeached?
Only two U.S. presidents have been impeached – and neither were removed from office.
Andrew Johnson was impeached in 1868 and Bill Clinton in 1998.
While the proceeding began against former President Richard Nixon, he was not actually impeached. Nixon was the only president to resign from office.
Fox News' Brooke Singman and The Associated Press contributed to this report.