Democrat challenging Rubio for Senate has special $2M contributor: Dad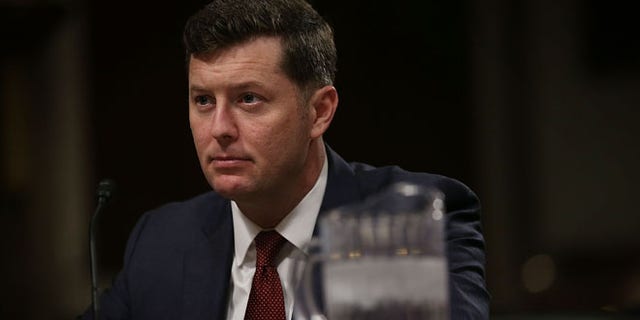 NEWYou can now listen to Fox News articles!
U.S. Rep. Patrick Murphy, the Democrat who is challenging Sen. Marco Rubio for the Republican's senate seat, has a very loyal contributor who has poured nearly $2 million into his campaign.
It's his dad.
The elder Murphy recently made a $250,000 contribution to his son's super PAC, Floridians for a Strong Middle Class, reported the Tampa Bay Times, citing Federal Election Commission data.
The generous financial boost from his father has not been without controversy.
Rubio was considered a front-runner in the race, thanks to his incumbency and name recognition, which was bolstered nationally during his presidential campaign. When he reversed his decision to run for re-election after earlier saying he would not, many experts said that despite starting his Senate campaign late, he was sure to win on Nov. 8 overwhelmingly.
But recent polls show him leading Murphy by as little as two points.
Ironically, much of Rubio's presidential campaign narrative was about his financially meager and humble home life when growing up. His mother, he said many times, was a hotel housekeeper and his father was a bartender, and both were Cuban immigrants.
Financial troubles dogged him into adulthood, when he grappled with mortgages, foreclosure and law school debt.
Some news reports as well as rivals in the GOP primaries attempted to link Rubio's financial challenges to a lack of discipline.
Rubio tried to turn it into something that connected him with the average person, noting that unlike many running against him for the GOP nomination, he did not grow up in wealth and privilege.
"Like most Americans, I know what it's like for money to be a limited resource and to have to manage it accordingly," Rubio said in a statement that appeared in a New York Times story about his finances.
Thomas Murphy Jr., the multi-millionaire father of Rubio's challenger, is chairman and founder of the Miami-based Coastal Construction Group. He helped finance his son's first congressional campaign in 2012.
Murphy may have been raised in financial comfort, but his life has had plenty of storm clouds. His mother battled drug addiction, according to the Bradenton Herald.
It was "so admirable for Kathy, my birth mom, to have given up her rights to me," Murphy told the Herald. "I think that's rare for anybody to do, but she was always such a great person, and knew that she was in no position to raise me."
Murphy's supporters have launched ad campaigns tying Rubio to Donald Trump, and saying that despite the real estate mogul's many controversial actions and remarks, the Senator, unlike other Republicans, continues to endorse him.
Rubio's endorsement, to be sure, has been fairly reluctant. He has not campaigned for Trump, and says little about him, focusing primarily on his own race.
A Rubio spokeswoman, Olivia Perez-Cubas, dismissed the efforts to tie him to Trump.
"Marco is running his own campaign," she told the Palm Beach Post. "We're building our own get-out-the-vote operation and are thankful for the help of thousands of volunteers."
"We believe Marco will win re-election because he has been there for Florida, while Patrick Murphy has done nothing in Congress," she added.
Like us on Facebook
Follow us on Twitter & Instagram