Dem Senate candidates break with Obama, call for Shinseki's resignation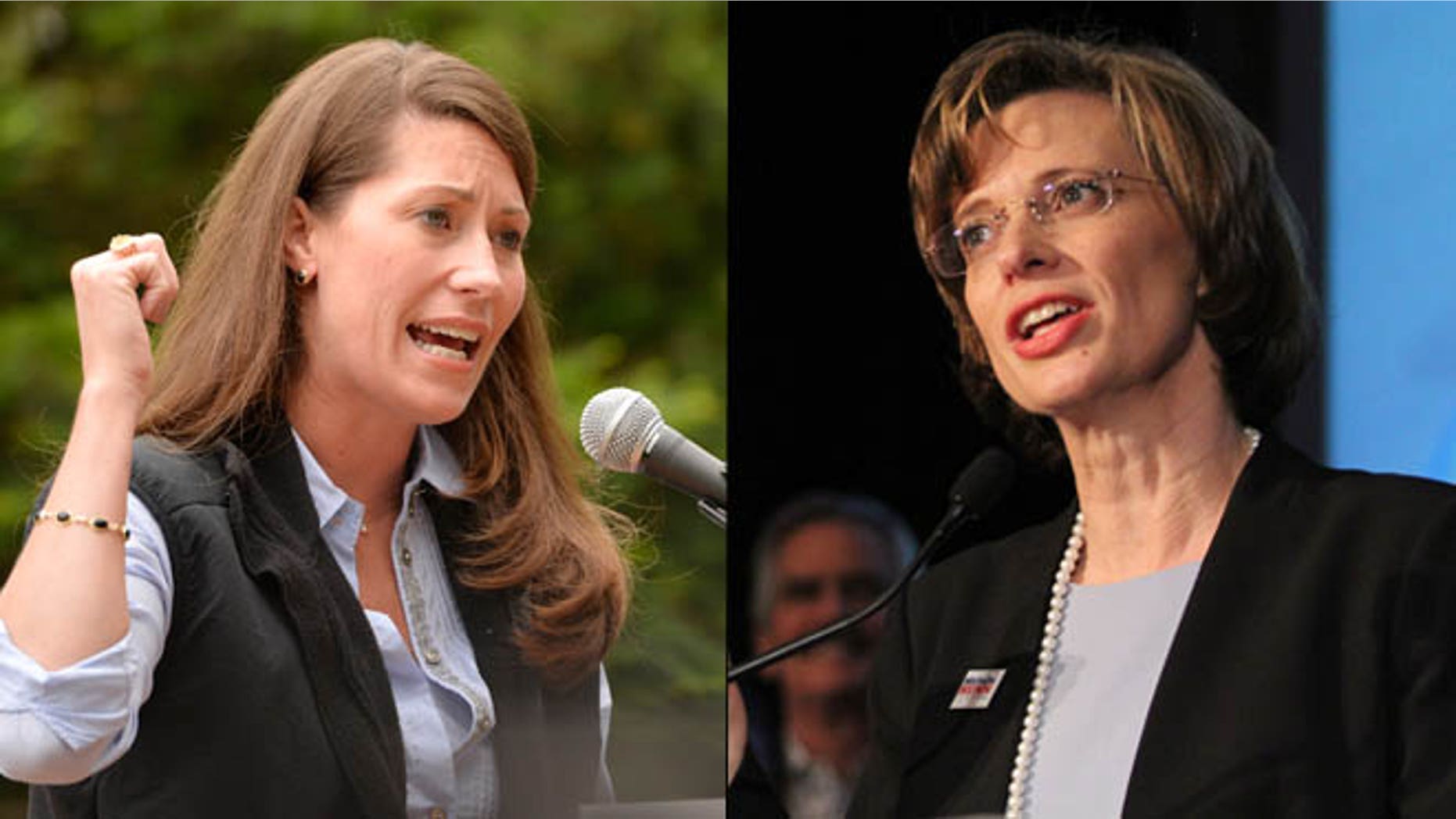 Two high-profile Democratic Senate candidates have split with the Obama administration and called for Veterans Affairs Secretary Eric Shinseki's resignation, just days after President Obama stood by his embattled Cabinet member.
Democrat Michelle Nunn, who's seeking Georgia's open Senate seat, said Friday that she hopes Shinseki will "step aside," citing the need for "new leadership."
A day earlier, Democratic Senate candidate Alison Lundergan Grimes in Kentucky also called for new leadership as the VA investigates 26 facilities nationwide over allegations of treatment delays and deaths.
Both decisions undoubtedly are colored by politics. Grimes and Nunn have sought to distance themselves from Obama as they court moderate voters -- both Democrats recently have declined to say whether they would have voted for ObamaCare.
But the statements put added pressure on the administration to show they're fixing the problems at the VA, or consider making changes in leadership. The administration a week ago ousted the VA's top health official, Robert Petzel. But the so-called "resignation" swiftly was called into question by lawmakers who noted Petzel was already slated to retire this year.
Obama addressed the scandal in detail for the first time earlier this week, vowing to investigate and tackle the problems but voicing support for Shinseki's leadership.
"Rick Shinseki has been a great soldier," Obama said Wednesday. "He himself is a disabled veteran. And nobody cares more about our veterans than Rick Shinseki."
Obama pledged to ensure "accountability" system-wide once he has the results of internal reviews.
The VA already is becoming a political football. Grimes and Nunn -- daughter of former Sen. Sam Nunn -- are competing in the two Senate races that Democrats are fighting hardest to win.
Grimes, Kentucky's secretary of state, is running against Senate Republican Leader Mitch McConnell, and polls show them locked in a tight contest.
The Republican nominee for the open Georgia Senate seat will be decided during a July 22 runoff between businessman David Perdue and Rep. Jack Kingston.
In her statement on Thursday, Grimes claimed the current VA leadership is not in a position to restore trust with veterans.
"We owe a solemn obligation to our veterans, and our government defaulted on that contract," she said. "I don't see how that breach of trust with our veterans can be repaired if the current leadership stays in place."
The Associated Press contributed to this report.