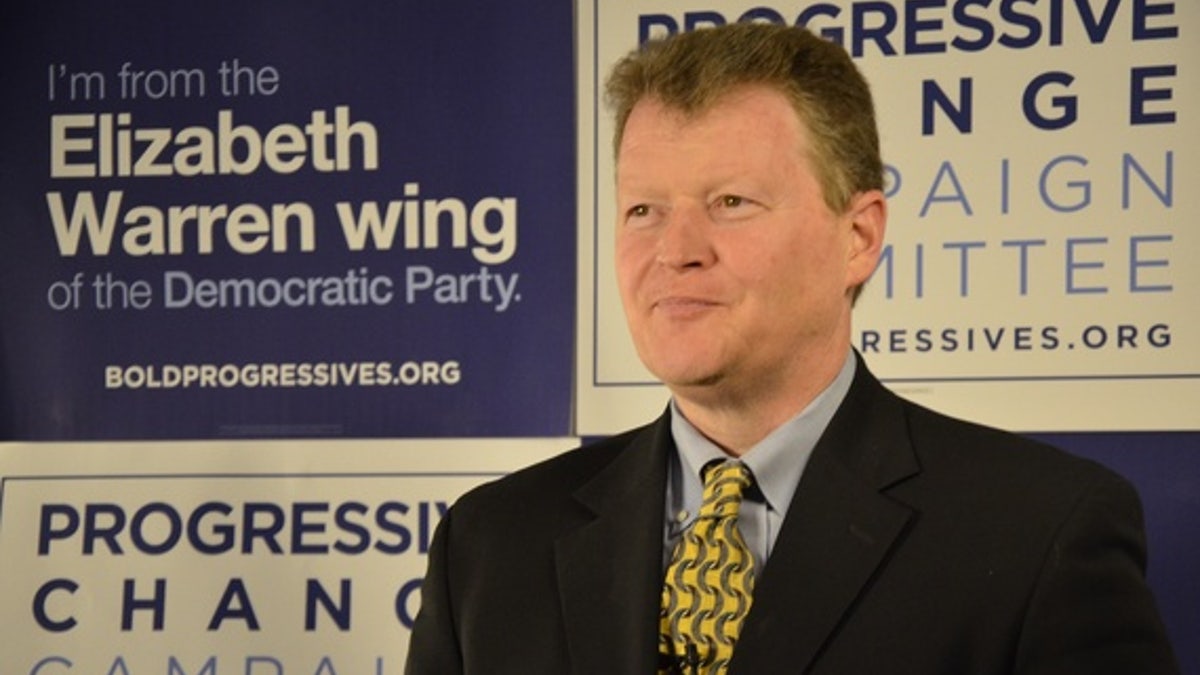 Democratic State Representative and candidate for U.S. representative Pat Murphy said Tuesday that if the underage migrants who have come to the U.S. from Central America aren't given a "pathway for citizenship" they could become terrorists.
Speaking with Iowa Public Radio host Ben Kieffer, Murphy said that "we need to make sure that we take care of the children that are coming up here."
"They're not from Mexico, they're coming from further south," Murphy continued. "We need to make sure that when we're talking about these children we need to treat them like they're our children or our grandchildren. If they're gonna be refugees, which several of them are going to be, we need to make sure that we have—one, we take care of them, and we create a pathway for citizenship and set up education for them so they don't become the same problem that we're currently having in the Middle East—that they'll be terrorists a generation from now."
Murphy has represented Iowa's 99th district in the Iowa House of Representatives since 1989, and earlier this summer won the Democratic nomination for congressman representing Iowa's 1st. Murphy, who has called himself "a liberal's liberal," was endorsed by the Progressive Change Campaign Committee, the political action committee famous for drafting Elizabeth Warren to run for Senate and instigating Scott Walker's recall election. "He supports expanding Social Security benefits, holding Wall Street accountable, lowering student loan interest rates, and Elizabeth Warren's economic populist agenda," read their endorsement.
Murphy's comments came the same day that ISIS released the gruesome video of an unknown terrorist beheading American journalist James Foley, and threatening to kill another. U.S. and British intelligence officials now think that the murderer is from the United Kingdom.
"From what we've seen it looks increasingly likely that it is a British citizen," said Prime Minister David Cameron Wednesday. "Now this is deeply shocking. But we know far too many British citizens have travelled to Iraq and travelled to Syria to take part in extremism and violence."
Murphy said he supports the immigration reform bill that passed in the Senate last year, which creates a pathway to citizenship for undocumented immigrants, and also implied that it's too expensive to deport illegals anyway.
"There is no way that I can see that this state is going to move 13 million undocumented workers back to the countries they came from. We saw what went on in Postville in this district, back in–six or eight years ago. We spent approximately–I think it was $230,000 for each person that we deported from the Postville plant," he said.
Murphy was referring to the arrest of nearly 400 undocumented workers after Immigrations and Customs Enforcement officials raided a meatpacking plant in Postville, Iowa. Most of the workers arrested were deported within the year.
Murphy's campaign was reached out to for comment, but has not yet provided a statement.