Dem Lawmaker Challenges Administration's Claim of Success for Mortgage Relief Programs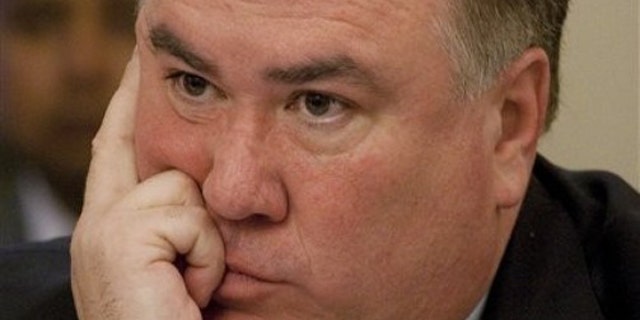 A Democratic congressman has issued a letter to President Obama slamming Housing Urban Development Secretary Shaun Donovan for claiming in an op-ed that California's Central Valley has seen an improvement from the height of the foreclosure crisis.
The scathing letter is a rare on-the-record criticism of the Obama administration's policies from a Democratic lawmaker and reflects the frustration many in Washington are feeling over the federal government's pace of efforts in providing mortgage relief struggling homeowners.
Rep. Dennis Cardoza, D-Calif., noted that the three biggest cities in his district are ranked in the top 10 of RealtyTrac's foreclosure list and claims Donovan has a "fundamental disconnect" between the reality on the ground and the fairy dust the administration is spreading."
Cardoza says that Donovan failed to note the delinquency rate in his district has risen to more than 16 percent when he touted the decline in foreclosure rates in the Central Valley.
"In most simple terms: things are not getting better in the Central Valley, they are getting worse," he wrote.
A spokesman for Housing and Urban Development declined to respond to Cardoza's criticisms.
"We're not going beyond the comments the secretary made in his editorial," HUD spokesman Jerry Brown told FoxNews.com.
The White House did not respond to a request for comment.
In the opinion article, published Wednesday in the Fresno Bee, Donovan declared that "thanks to comprehensive efforts of the Obama administration and local leaders, we see strong evidence that the region's housing market is improving."
Donovan held up Central Valley as an example where the administration's efforts have led to a decline in foreclosures. He noted that nearly every part of the Central Valley "has seen a substantial decline in foreclosures since this time a year ago."
"This improvement is the result of, in large part, the array of targeted tools the Obama administration has provided to communities in this region, to the state and to homeowners to begin stabilizing the housing market," he wrote.
But Cardoza argued that the administration's primary housing programs – the Home Affordable Modification Program (HAMP) and the Neighborhood Stabilization Program (NSP) – "have not been effective in delivering aid to the hardest-hit communities."
"Instead of taking ownership for these failures and taking decisive action to correct their obvious flaws, the secretary's column is just another example by the administration to defend the existing programs while turning a blind-eye to the magnitude to this crisis."