Defense Department seeks space in Trump Tower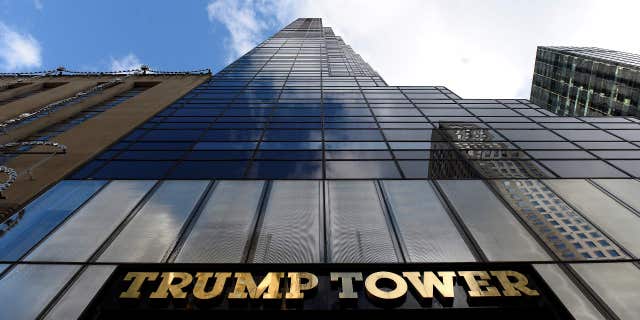 A Pentagon spokesman said Tuesday the Defense Department is looking to rent some space in Trump Tower for the "personnel and equipment who will support POTUS at this residence in the building."
Lt. Col. J.B. Brindle told The Washington Post the DoD is "working through appropriate channels … to acquire a limited amount of leased space in Trump Tower."
According to the newspaper, the space would be separate from the Secret Service detail that is already based at Trump Tower in New York City. Melania Trump and their son Barron still call Trump Tower home.
The possible move could raise ethical questions about a government agency paying rent to a company owned by Trump. The asking price for the department's space hasn't been released, but renting a floor at Trump Tower could reportedly cost nearly $1.5 million per year.
"I have never heard of a president charging rent to the DOD or any other part of the government so they can be near him on his travels," former chief White House ethics counsel under George W. Bush told The Washington Post. "He should give them for free a very limited amount of space and they can rent nearby if needed."
Barack Obama made similar arrangements during his presidency. Defense officials offered to support for Obama and his staff at his Chicago home.
Trump has already stepped down from several key roles in his businesses and left some of the operations of his firms to his children. He has yet to divest his financial stakes in his business interests.