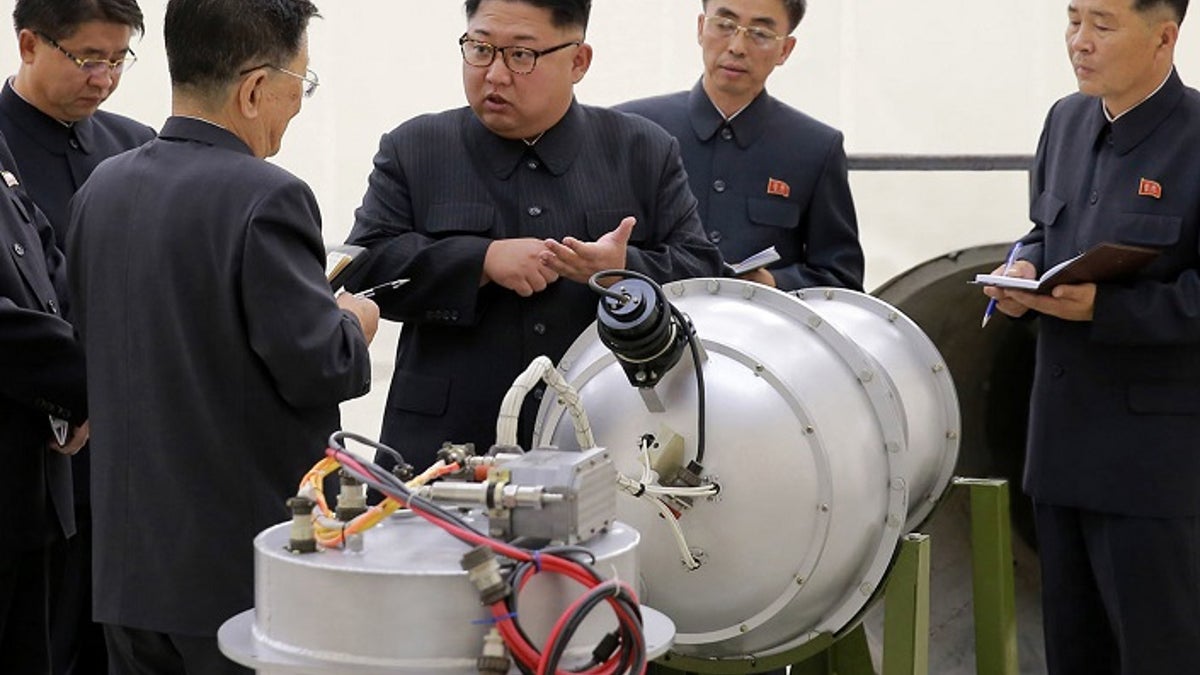 A high-ranking North Korean defector has told a congressional hearing that a pre-emptive U.S. military strike would trigger automatic retaliation, with the North unleashing artillery and short-range missile fire on South Korea.
Thae Yong Ho (tay yong ho) was testifying Wednesday before the House Foreign Affairs Committee. He defected in 2016 as deputy chief of mission at the North Korean Embassy in London.
Thae said the U.S. and South Korea would win a war after a preventive military strike, but there would be a "human sacrifice."
He said North Korea has tens of thousands of artillery guns and short-range missiles at the military demarcation line, and the North's officers are trained to open fire on the South in response to any bombing or a U.S. military strike.