Debt Ceiling: Budget Experts See Deal as 'Spit in the Ocean'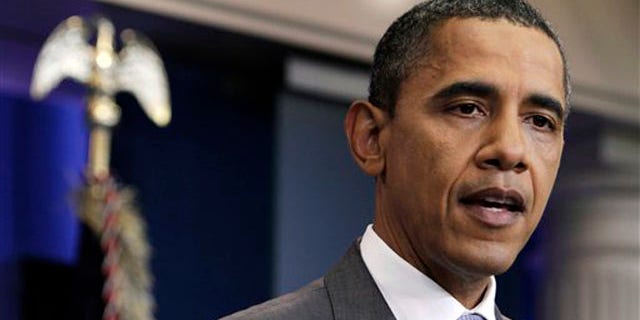 NEWYou can now listen to Fox News articles!
WASHINGTON -- "The ink hasn't even been printed on the paper yet, let alone signed into law," complained White House Press Secretary Jay Carney hours before the House approved a last-minute deal to raise the debt ceiling and rein in federal deficits, "and we're already talking about how it's not substantial enough."
Indeed, budget experts contacted by Fox News universally hailed the $2.5 trillion deal as a step in the right direction, and a noteworthy shift for a capital long accustomed to spending without restraint. But they also agreed the measure falls far short of the drastic action needed to address America's massive and long-term structural debt problem.
"A drop in the bucket, or even spit in the ocean," chuckled Maya MacGuineas, president of the nonpartisan Committee for a Responsible Federal Budget.
In an interview with Fox News conducted after she spent Monday afternoon traversing Capitol Hill to brief senators on the terms of the deal, MacGuineas called the proposed savings -- to be enacted in at least two rounds of action between now and early next year -- "nothing to sneeze at."
"But this is nowhere close to the amount of savings we need to really get on top of this deficit and debt challenge," she said. "We're on course to borrow about $10 or 11 trillion over the next 10 years. ... .And $2.5 trillion in savings over 10 years is not going to fix the problem. It's not even going to set us on the right course quite yet."
There was also skepticism that the deal, which culminated months of partisan bickering and anxious backroom negotiations, did not even contain real cuts to deficit spending.
"When we take a step back and look at what this big package actually does, it does very few things specifically; it simply changes the ground rules for Congress, to make it more likely that they'll find more cuts going forward," said Sean West, a fiscal policy analyst for Eurasia Group, the political risk-assessment firm.
"This package claims to reduce about $2.5 trillion from what the debt otherwise would have been; but the discretionary spending caps I discussed are just slowed growth. ... When we think about how big the problem is, with the retirement of the Baby Boom (generation), with low revenue coming in as a result of the financial crisis and the economic slowdown, we've got a much bigger problem than $3 trillion of vague cuts can address."
In threatening to downgrade America's sterling AAA bond rating, Standard & Poor's, a leading credit ratings agency, had set a higher benchmark for success in addressing the debt issue than the deal envisions.
"We expect the debt trajectory to continue increasing in the medium term if a medium-term fiscal consolidation plan of $4 trillion is not agreed upon," the agency stated in a July 14 report.
Almost two weeks later, in testimony before a House Financial Services subcommittee, S&P President Deven Sharma claimed the agency had been "misquoted," and that the analyst who prepared the July 14 report had only sought to place the $4 trillion figure within an acceptable range of outcomes for Washington's negotiations.
MacGuineas lamented that those negotiations unfolded in a progressively less serious way.
"What Speaker Boehner and President Obama were talking about when they were looking for the bigger deal seemed to be roughly in that neighborhood (of $4 trillion)," she said. "But in the end, we sort of got into a 'negotiating down,' where each side was taking things off the table.
"You have one side saying 'We're not going do revenues'; you have another side saying, 'OK, we're not going to do Social Security, we're not going to do Medicare.' Next thing you know, you really have none of the big pieces of budget reform left on the table and you can't get to that magic number of 4 trillion.
"Politics is what it is. And all the policymakers are well aware that as soon as you talk about Social Security, Medicare, tax reform, those attack ads are going to come out."
Other veterans of the federal budgeting process agreed the next meaningful attempt at deficit reduction will not come for another 15 months.
"I think the name of the game is for the two sides to actually allow the election to determine who has the mandate, whose vision wins, for the future fiscal trajectory," said West. "The U.S. will probably get on track, but it probably won't begin in a credible way until after the 2012 election."
Jay Powell of the Bipartisan Policy Center, a former under secretary of the Treasury who had briefed House Republicans on the debt ceiling in the weeks leading up to Monday's vote, expressed optimism that Washington's culture had changed in a meaningful enough way to allow policymakers to focus on the debt -- once they have secured reelection.
"The agreement is not the grand bargain that we had hoped for," Powell told Fox News in an e-mail late Monday night. "But it represents a respectable start. Significant budget reforms and $2 trillion in deficit reduction are real achievements. The 2012 elections will bring even more focus on this issue, and we will return to finish the job in 2013."