DC facing backlash for 'tone deaf' mandate on college degrees for day care workers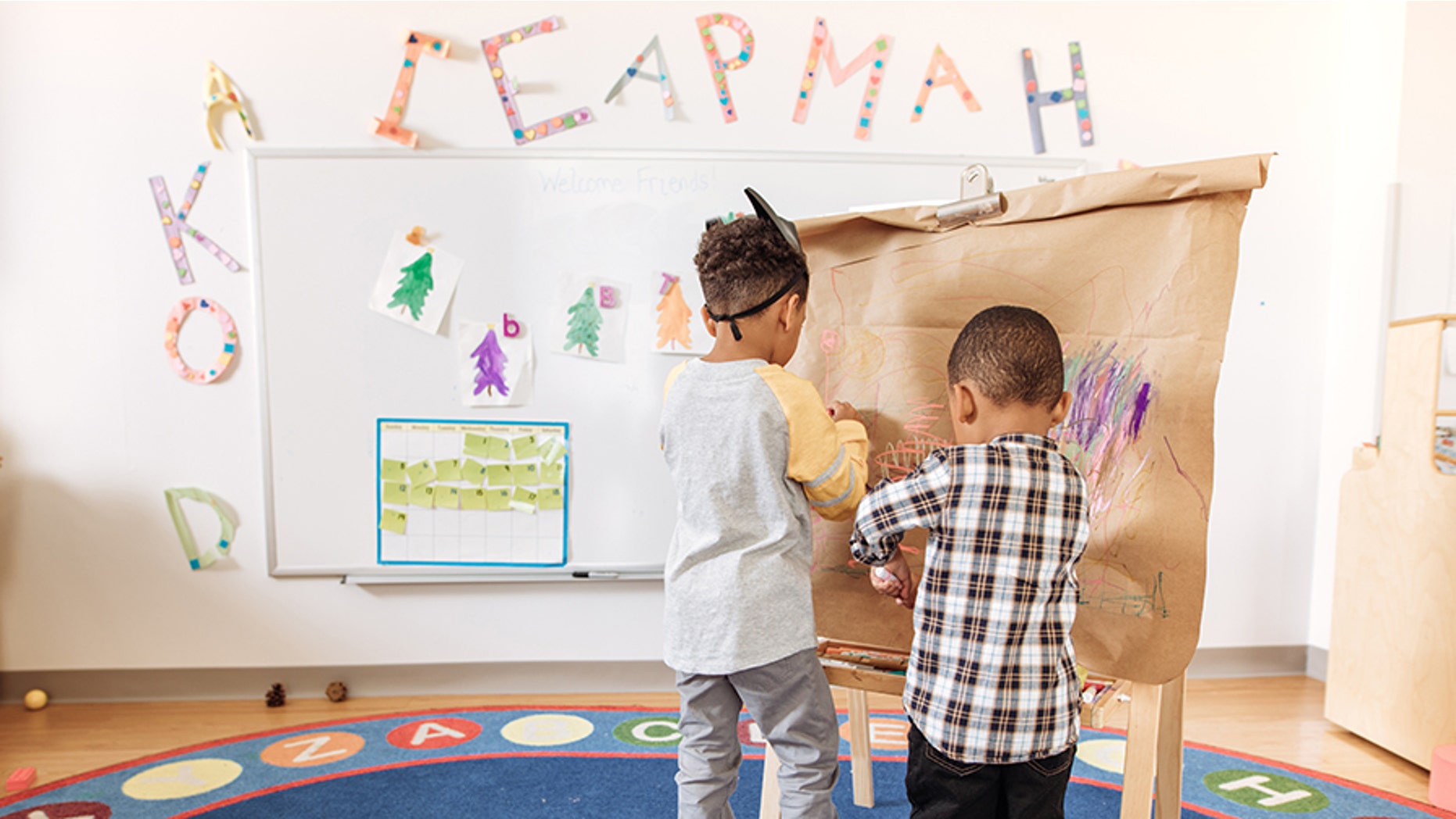 Parents, teachers and child care advocates are fighting back against a controversial proposal that would force some day care workers in the nation's capital to obtain a college degree – with critics calling the costly requirement "tone deaf" and "outrageous."
More than 400 comments flooded the Office of the State Superintendent of Education, which regulates day care and early childhood programs in the District of Columbia.
In 2016, the District increased education standards for day care providers as part of a broader revision to licensing requirements. The new regulations require day care center directors to earn a bachelor's and home care providers and assistant teachers to earn a Child Development Associate certificate by 2020.
The OSSE is considering pushing the deadline to 2023 – but to many, the deadline isn't the problem.
"A delay is not good enough—full repeal is the only responsible course of action for District families," Kate Francis, a D.C. resident, wrote in response to the new regulation. The comments were obtained by Reason.com. "It sickens me that OSSE can be so cavalier and reckless with the lives of District families. Ripping kids away from the caregivers they know and love will be traumatic."
She also called the policy highly discriminatory because non-English speakers from low-income households will have a harder time fulfilling the educational requirements. She argues that it doesn't make them less qualified to care for young children but instead less able to comply with "onerous and unproductive" requirements.
Francis is one of hundreds who weighed in on the controversial plan.
Critics claim the new rule also puts pressure on parents who are maxed out on the rising costs of day care, as well as on day care workers.
'[I]t's really a lot to ask people to work hard all day and then sacrifice nights and weekends with their families [to get a degree or certificate].'
"Many of our staff are single moms and have children of their own, and it's really a lot to ask people to work hard all day and then sacrifice nights and weekends with their families [to get a degree or certificate]," Lynita Law-Reid, director at Kids Are Us Learning Center, told Fox News.
Laura Hall, whose 1-year-old son goes to a home day care center, also submitted concerns about the rule, calling the three women who watch him "his biggest cheerleaders."
"Imposing a requirement for a college degree would be an incredible burden for these women, and would likely result in them having to find alternate employment and closing their small business," she wrote.
The new regulations put D.C. at the center of a national effort to improve the quality of care for kids up to 8 years old. The proposal forces child care workers who have historically been paid and treated like babysitters to up their game by getting degrees.
Supporters say the early years are a critical time for child development and so people tasked with caring for children should be educationally advanced.
"The achievement gap starts early, and we know that 70 percent of a child's brain develops in the first year of life," Patience Peabody, director of communications for the Office of the State Superintendent of Education, told The Washington Post. "A well-educated and prepared early childhood workforce is essential to ensuring that children in the District of Columbia receive the highest quality care in the centers they attend."
The requirement, though, could result in ever-higher costs for a service that has become a near-necessity for working parents.
According to the Economic Policy Institute, the average cost of child care in D.C. is more than $22,600 annually. If child care workers are forced to get associate's degrees, the costs for parents will also go up, the think tank forecasts.
The mandate could force many current day care workers out of the field.
"It's hard because people say, 'Is paying the cost of college worth a $15.50 per hour [job] when you come out?" Law-Reid said. "I have had staff say, 'I can't do it'," Law-Reid told Fox News.