DC council member apologizes after blaming snowfall on Jewish bankers controlling climate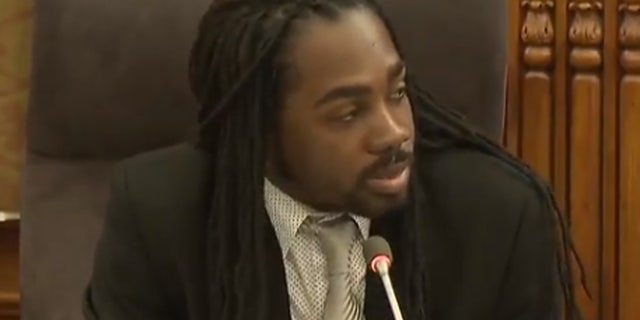 A Washington D.C. council member apologized Sunday evening after he blamed a snow squall on a well-known Jewish banking dynasty.
In an Instagram post, Democrat Trayon White apologized to "the Jewish Community and anyone I have offended."
White made the comments on a Facebook video which was shot Friday morning through the windshield of a car driving through downtown Washington during snowfall.
"Man, it just started snowing out of nowhere this morning, man," White said, according to The Washington Post. "Y'all better pay attention to this climate control, man, this climate manipulation."
"And that's a model based off the Rothschilds controlling the climate to create natural disasters they can pay for to own the cities, man," he added. "Be careful."
The Rothschilds are a European family that once possessed the largest private fortune in the world. Their banking businesses provided the financing for government projects such as the Suez Canal. Their wealth and influence has made them the subject of several conspiracy theories, most of which are anti-Semitic.
"I did not intend to be Anti-Semitic [sic], and I see I should not have said that after learning from my colleagues," White said. He added that he was working to "understand the history of comment [sic] made against Jews."
White was elected to the D.C. city council in 2016. He represents Ward 8 in the city, the seat once held by controversial former Mayor Marion Barry.
Click for more from The Washington Post.