Cut in Carbon Emissions May Have Dire Consequences on Vacation Plans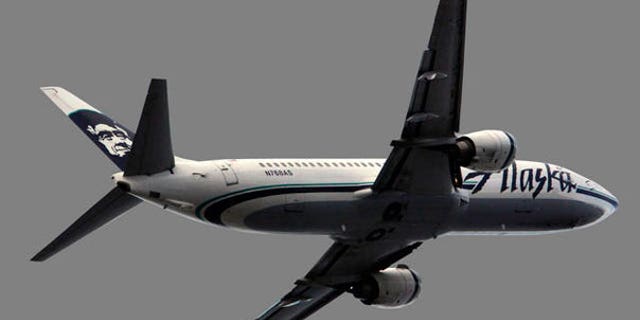 If the U.S. fulfills its pledge to shrink greenhouse gas emission, the carbon dioxide reductions will force a host of unintended consequences on a major sector of the U.S. economy -- the travel and tourism industries.
The Environmental Protection Agency underscored the threat of greenhouse gases when it released its so-called "endangerment finding" on Monday, outlining public health risks associated with carbon emission. And the Obama administration has pledged to work closely with Congress as its looks to pass clean energy reform legislation that will eventually lower carbon gas emission by more than 80 percent.
But the sweeping effort to curtail greenhouse gases may come at a high price to the U.S. economy -- including big cuts to the travel and tourism industry, higher airline prices and a potential increase in taxes on air travel.
"The European diplomats who all who flew over to Copenhagen are the excepted class, as is Al Gore," Ken Green, an environmental scientist with the American Enterprise Institute, told Fox News. "But the rest of us are not supposed to fly, and so they'll be raising your ticket prices and putting restrictions on flying that make it more difficult."
Green said airplanes face a particular challenge when it comes to reducing carbon dioxide emissions.
"The impact on passengers is going to be higher ticket prices. If you try to cap carbon, and the airlines have to buy emission permits from other sources that could reduce their emissions, they're going to pass that cost along to consumers. It may mean less availability of flights," Green said, noting that such cuts will likely lead to a "downturn" in tourism and airline jobs.
Domestic airlines consumed a whopping 929,849,433 gallons of jet fuel in October. Each gallon of jet fuel generates 23.88 pounds of carbon dioxide, which means domestic flights produced 11.1 million tons of carbon dioxide in that month alone -- an estimated 133 million tons of the gas annually.
President Obama has proposed a cap-and-trade system to reduce emissions, which will require cutting gallons of fuel burned, and has called on the country's biggest gas-emitters to use advanced technology that will limit the amount of CO2 produced. Obama has also advocated a permit auction to force large companies -- including airlines -- to purchase emission permits.
For the airline industry, that standard will require developing more efficient jets and improving the air traffic control system to allow planes to fly straight line to their destinations -- even creating more fuel-efficient trucks that transport passenger baggage.
But the new, advanced technologies are not on the drawing boards yet, and experts say the shorter the timeline to develop carbon-efficient systems, the more costly the cuts will be for the American consumer.
Annie Petsonk, an attorney with the Environmental Defense Fund, indicated that developing such technologies may require a lengthy timeframe.
"I think that phasing in the program over time as the Europeans are planning to do and as is being discussed in the United States gives the best opportunity to bring in the cheapest ways of reducing emissions first," she said, "and then let those new technologies mature so that they too will be more affordable in the future."
Fox News' Brian Wilson contributed to this report.