Cruz's presidential hopes hang on Indiana, even as he vows to continue on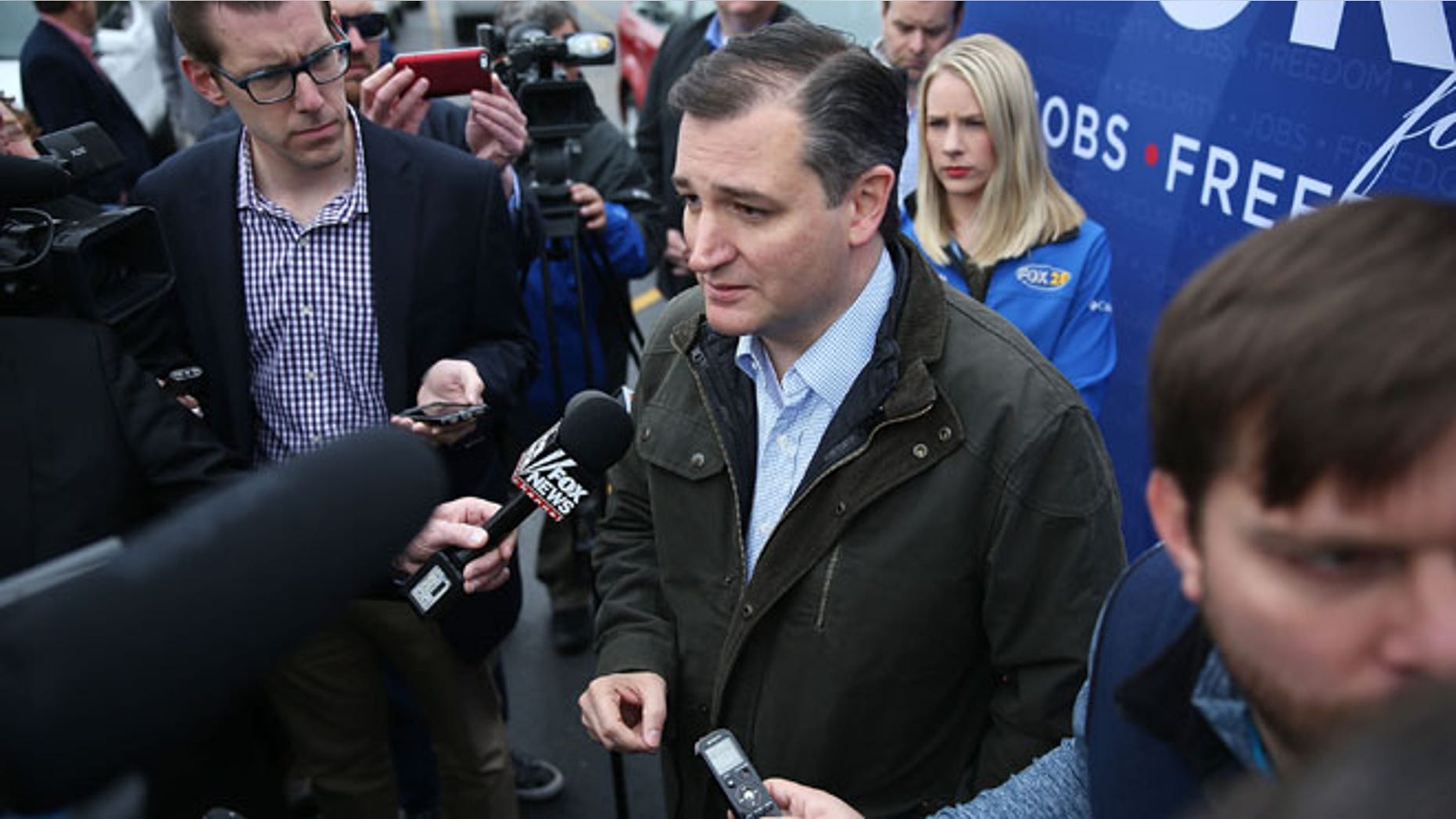 The pundits are saying it. His rivals are saying it. Even the candidate himself is saying it.
Ted Cruz is all in when it comes to the Indiana primary.
Following a disappointing performance in last Tuesday's primaries in five northeastern states, the U.S. senator from Texas is betting his presidential campaign's viability on winning the Hoosier State, even as he publicly vows to stay in the race "for the distance – as long as we have a viable path to victory."
What constitutes a viable path to the nomination for Cruz, however, is not entirely clear, given that Donald J. Trump is the only GOP candidate with a chance to reach the 1,237 delegates required to win the Republican nomination outright. Whatever path remains is tough even to imagine unless Cruz can claim victory in Indiana on Tuesday.
A victory for Trump in Indiana would be a dispiriting blow for Cruz, Ohio Gov. John Kasich and the others trying to stop the front-runner at any cost, leaving them with few opportunities to block his path.
"The state of Indiana is Ted Cruz's firewall," Trump's campaign manager, Corey Lewandowski, told the Associated Press. "If he loses tomorrow night, he has to once again try and articulate why he is still in this race when he's been mathematically eliminated from securing enough delegates to become the Republican nominee."
Cruz and his surrogates have been barnstorming through Indiana in the run-up to the primary, with the candidate attending five campaign events on Monday.
Indiana's importance to Cruz became evident even before he and Kasich formed an alliance, with the governor agreeing to pull his advertising money from Indiana in exchange for Cruz doing the same in Oregon and New Mexico.
That strategy, which drew criticism even as it was announced, can't help either man with the tens of thousands of Indiana voters who had already cast ballots: Early voting began in Indiana three weeks earlier.
Trump went after Cruz on Sunday, suggesting evangelical conservatives have "fallen out of love with him" and mocking his decision to announce former presidential candidate Carly Fiorina as his running mate.
Political insiders in Indiana say that the state's sizeable evangelical community – especially in the southern part of the state – is the key constituency.
"In the Republican race, it's all about evangelical and pro-life voters," Fabio Rojas, a member of sociology faculty at Indiana University, told Fox News Latino. "The political landscape here is very politically Southern."
While the evangelical vote was supposed to be Cruz's greatest strength, that support has wavered notably in states like South Carolina and the rest of the South, where Trump nearly swept the table, taking home a majority of delegates from every state except Texas and Louisiana.
Coming into Tuesday's primary, all but one poll has Trump head and defeating Cruz by a margin of between 2 and 17 points.
Despite that, Cruz is hoping that the endorsement last Friday of Indiana Gov. Mike Pence will give him a boost.
"Our focus is on winning Indiana," Cruz told "Fox News Sunday." "And I'll tell you what the voters of Indiana care about: They care about jobs …  We are barnstorming the state. And I've got to say … this has been an incredible week."
The Associated Press contributed to this report.