Cruz wins Values Voter straw poll again, Biden finishes ahead of Christie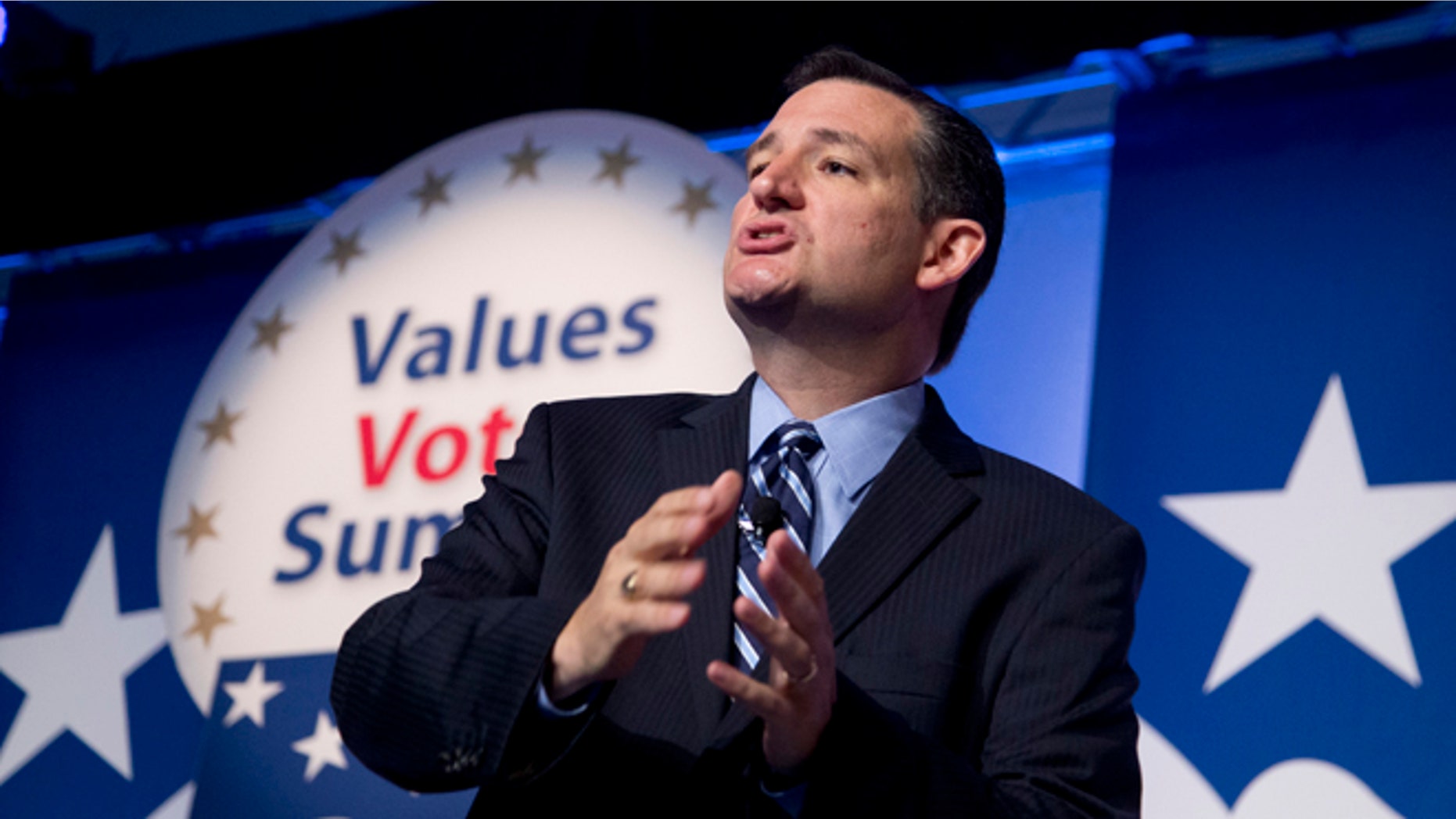 Texas GOP Sen. Ted Cruz has for the second straight year won the Family Research Council Action's 2014 Values Voter Summit Straw Poll.
The first-term senator on Saturday receiving 25 percent of the votes, ahead of Dr. Ben Carson (20 percent) and former Arkansas GOP Gov. Mike Huckabee (12 percent.)
"I'm optimistic because I'm convinced God isn't done with America yet," Cruz said during a speech Friday at the summit.
Former Pennsylvania GOP Sen. Rick Santorum finished fourth. And Louisiana Gov. Bobby Jindal and Kentucky Sen. Rand Paul, Republicans, tied for fifth.
Carson, an Independent, won the vice presidential straw poll with 22 percent of the vote. Cruz, a Tea Party favorite, finished second with nearly 14 percent of the vote, and Jindal came in third with roughly 11 percent.
"Values Voter straw poll reveals that the path forward for the GOP to engage Republican-leaning voters is to put forward true conservative candidates" said Tony Perkins, president of the 31-year-old conservative Christian and lobbying group.
Only those who attended the summit in Washington were eligible to vote. And roughly 2,000 people had registered to attend the event, the group said.
Florida GOP. Sen. Marco Rubio finished sixth, 2016 GOP presidential nominee Mitt Romney finished eighth, Democratic Vice President Biden finished 18th, New Jersey GOP Gov. Chris Christie finished 19 and presumptive 2016 Democratic presidential frontrunner Hillary Clinton finished 23 out of 25, according to the group.