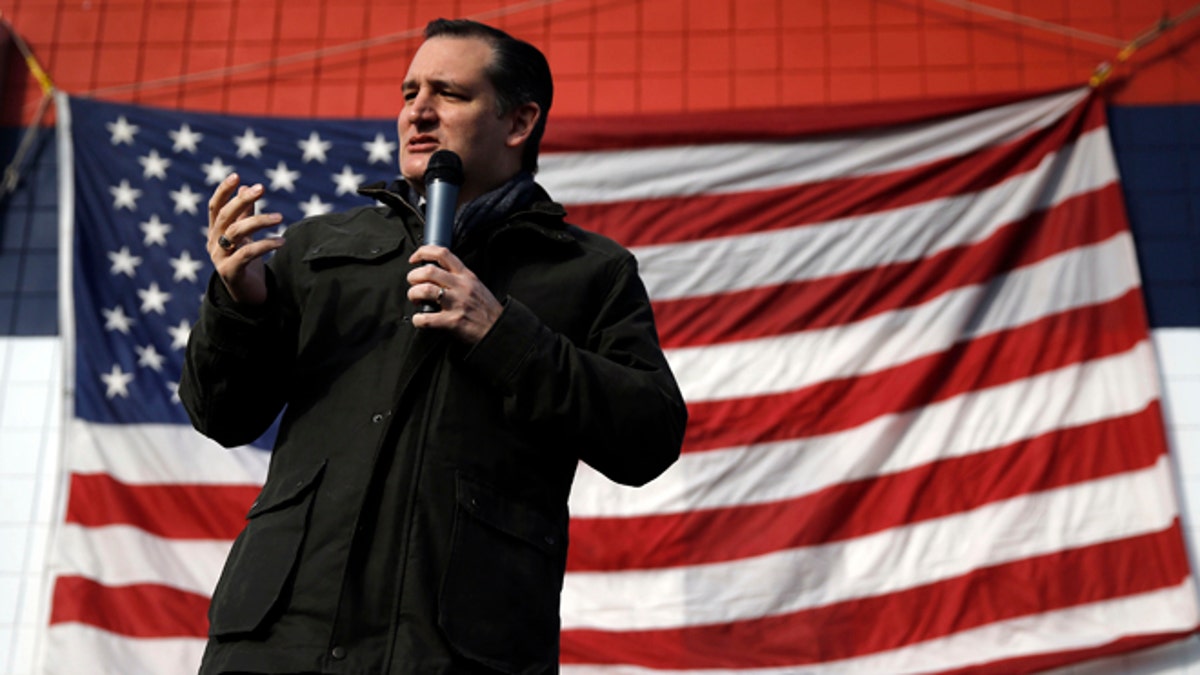 Republican presidential candidate Ted Cruz had harsh words for two protestors – and the media – after being interrupted on Monday during a Second Amendment rally in New Hampshire.
Each protestor, who walked on stage at different times, addressed the crowd. One asked the crowd at the gun rights rally, "What made everyone so weird and sad that they had to come out?" Both were quickly escorted off stage.
Cruz took an opportunity after the interruptions to mock liberal stances on gun control and to go after Democratic presidential candidate Bernie Sanders. The latest polls have the senator from neighboring Vermont currently in the lead against Hillary Clinton in the Granite State and catching up with her nationally.
"It's almost like did he not get the memo, "'Live free or die.' Am I right?" Cruz said, referencing the New Hampshire state motto, according to The Hill.
"It's not 'Live coddled by a bunch of nanny-state liberals who want to control every aspect of your life or die,'" he added.
"It's almost like the Bernie Sanders's guys are scared. The Bern-istas are out in force."
After noticing that one of the protestors was speaking to reporters gathered at the event, Cruz went on to harangue the media for what he sees as its liberal bias.
"The little protestor, notice our friends in the media. Our friends in the media gather around the lefties that want to strip our rights, apparently because those are their values," Cruz said. "Look, it is not news that there are liberals who want to take away our guns. It is, in fact, the case that reporters agree with them."
Cruz's Second Amendment rally came only hours before Pres. Barack Obama took the stage for his final State of the Union address, where many thought the president would make gun control a hallmark of his address.
Obama, however, did not dwell on his gun control initiative in his address.
His only reference to the issue was a six-word call for progress on "protecting our kids from gun violence." He sandwiched it in between calls for fixing immigration and ensuring equal pay for women.
Obama's address to a joint session of Congress comes just one week after he unveiled a series of unilateral actions to reduce gun violence, including an attempt to expand background checks. That plan has drawn consternation from Republicans in Congress and gun rights groups.
The president has also renewed his call for Congress to pass new gun laws – a long shot in an election year.
The Associated Press contributed to this report.