Cruz shrugs off Boehner's insult calling Texas lawmaker 'Lucifer in the flesh'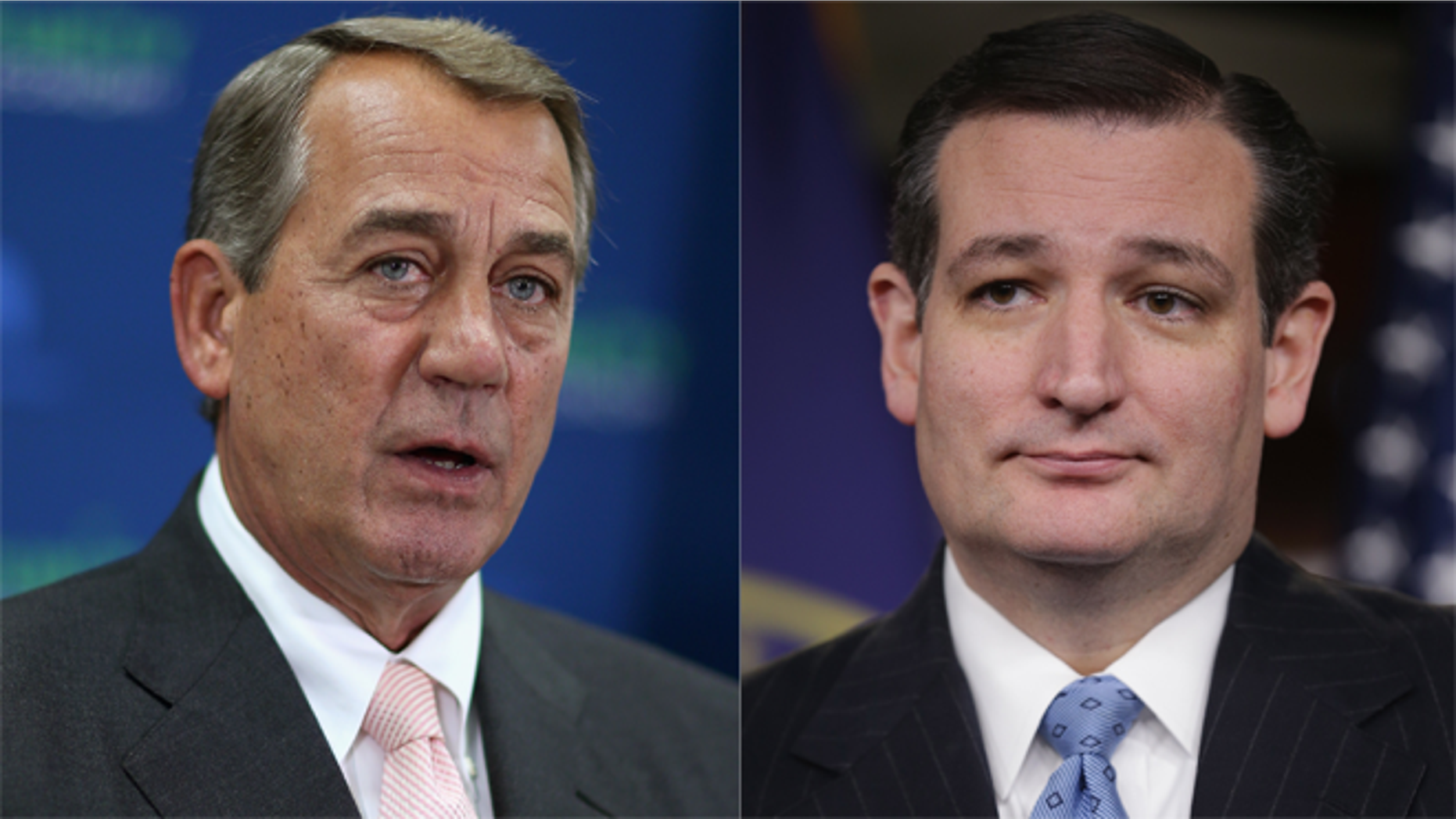 John Boehner has never been shy when it comes to critiques of people he doesn't like — and that is especially true when it comes to Ted Cruz.
Speaking at a town hall at Stanford University on Wednesday, the former speaker spared no punches by calling the Republican presidential candidate "Lucifer in the flesh" and a "miserable son of a b**" before going on to say that he would vote for Donald Trump but not the Texas lawmaker.
"I have Democrat friends and Republican friends. I get along with almost everyone," Boehner said, according to The Stanford Daily. "But I have never worked with a more miserable son of a b** in my life."
After tweeting about it first thing in the morning, Cruz told reporters gathered in Fort Wayne, Indiana that he found Boehner's comments "interesting."
"I've never worked with John Boehner. Truth of the matter is I don't know the man," Cruz said, as quoted by Politico.
"I've met John Boehner two or three times in my life. If I have said 50 words in my life to John Boehner, I'd be surprised, and every one of them has consisted of pleasantries," he added.
Earlier in the day, Cruz brushed off Boehner's remarks in a tweet that read, "Tell me again who will stand up to Washington? Trump, who's Boehner's 'texting and golfing buddy,' or Carly & me?" Cruz said in his tweet.
Tell me again who will stand up to Washington? Trump, who's Boehner's "texting and golfing buddy," or Carly & me? https://t.co/qvYPSaTEV7
— Ted Cruz (@tedcruz) April 28, 2016
Cruz had this message for voters: "When John Boehner calls me Lucifer, he's not directing that at me. He's directing that at you."
The Texas senator, who announced former Hewlett-Packard CEO Carly Fiorina as his running-mate on Wednesday, is making his stand in the Hoosier state where he hopes to secure enough delegates to force front-runner Trump into a contested convention come July.
Boehner's comments at Stanford are not the first time that the former Speaker of the House has openly criticized his fellow Republican.
During a fundraising event in Colorado last August Boehner referred to Cruz as a "jackass" and said that the Texas lawmaker's presidential campaign kept him away from Capitol Hill.
"The speaker is entitled to express whatever views he likes, but I'm not going to respond in kind," Cruz said in an interview with radio host Hugh Hewitt of Boehner. "And I think the American people are not remotely interested in a bunch of politicians in Washington bickering like schoolyard children. I think what they're looking for is serious leaders who will address and provide real solutions to the very real problems we're facing right now."
The Associated Press contributed to this report.