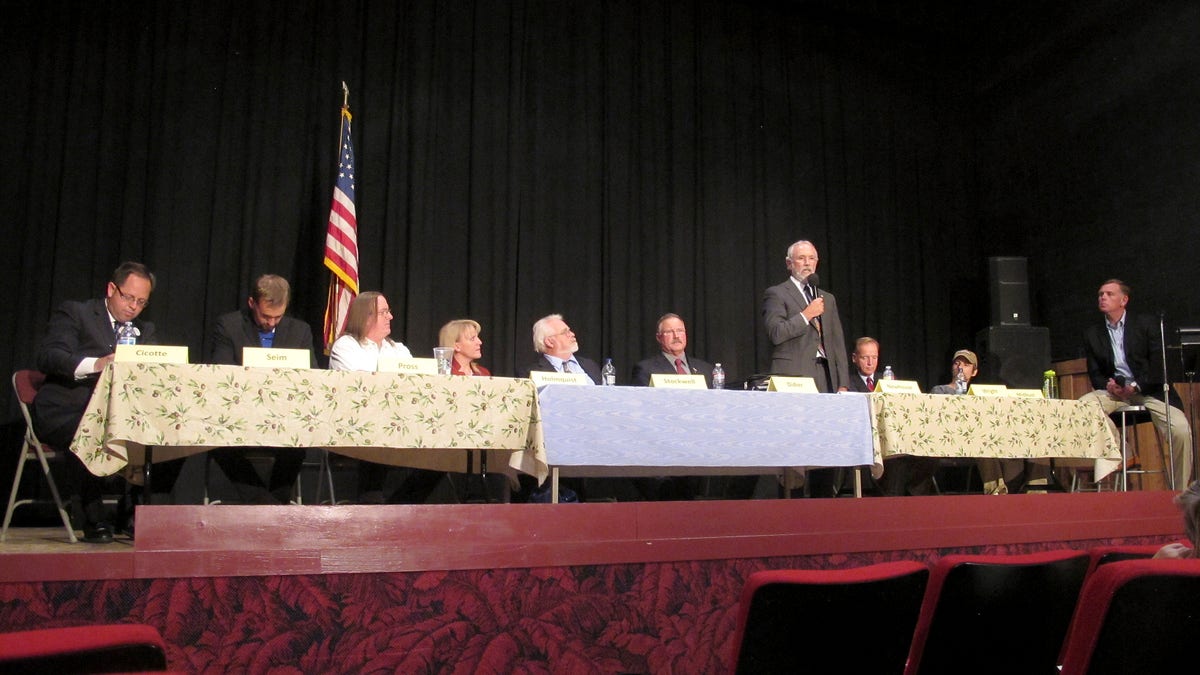 A crowded field of candidates is vying for the open 4th District Congressional seat in the Washington primary election.
A dozen people -- eight Republicans, two independents and two Democrats -- are seeking to replace retiring Republican Rep. Doc Hastings.
Republicans Dan Newhouse and Clint Didier are among the strongest candidates running in Tuesday's primary.
Newhouse, a former legislator and state agriculture director, has raised the most money. Didier, a former NFL star who won two Super Bowl rings playing with Washington, has the most name recognition. He is a farmer from Eltopia who ran as a tea party candidate.
The 4th District in central Washington, which includes Yakima and the Tri-Cities, hasn't elected a Democrat since 1992. Hastings generally cruised to victory since winning the seat in 1994.