Cracks Start to Show in Iran's Economy as U.S. Touts Sanctions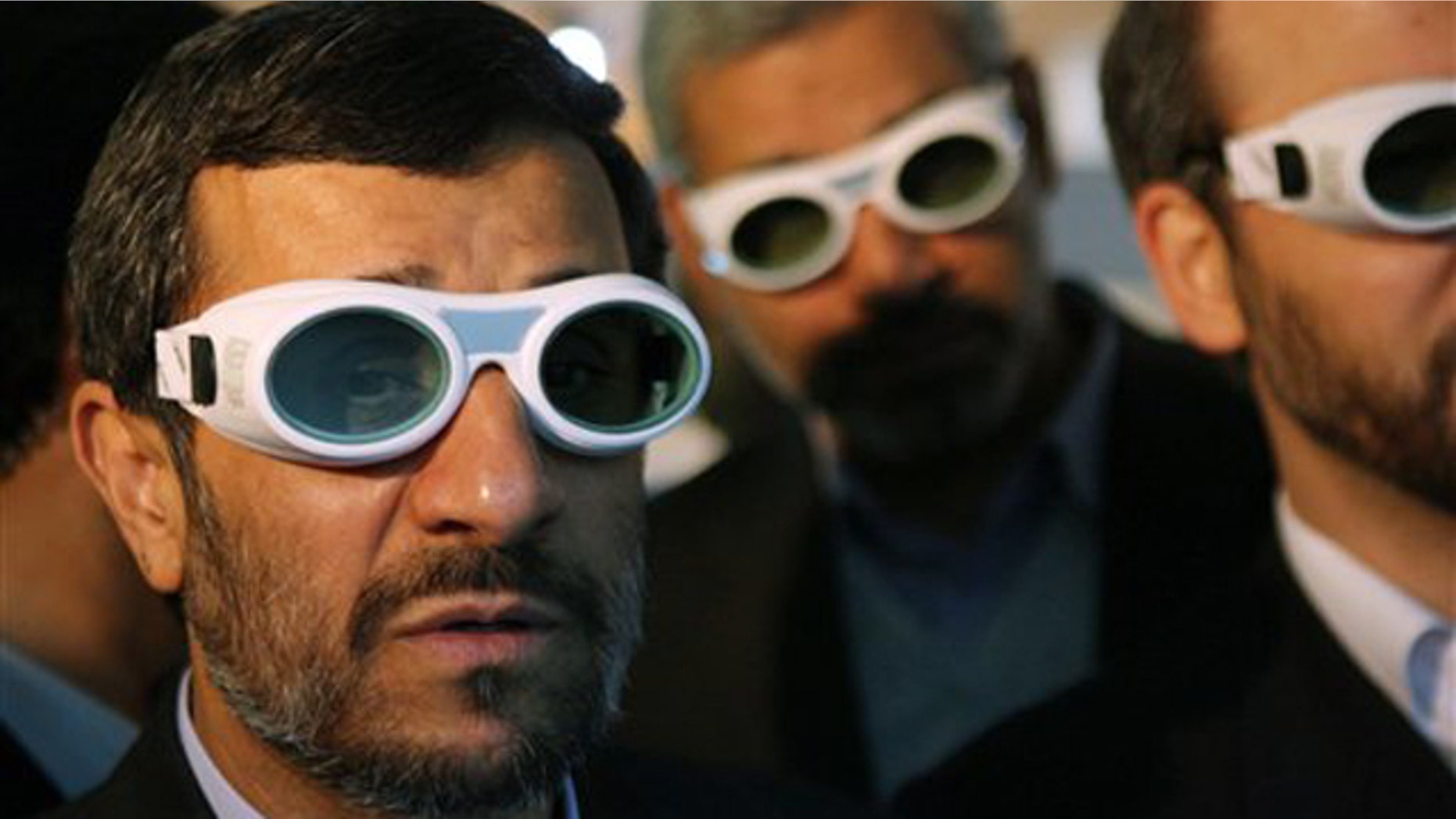 The weekend arrest of an Iranian economist who criticized Iran's decision to reduce subsidies in the wake of international sanctions is the latest sign that cracks are starting to show in the Iranian economy.
Fariborz Raeis Dana was taken into custody after saying in an interview with BBC Persian last weekend that the subsidy cuts are a "hallucination" because they will not bring the cost reductions the government is seeking but will drive up unemployment and poverty while the government builds its weapons arsenal.
Dana was reacting to the squeeze Iranian citizens are feeling after the government this month started to cut its longstanding food and fuel subsidies. The move has caused gas prices to skyrocket -- from 36 cents a gallon to $1.45 a gallon, according to Mehr news agency -- along with price hikes on everything from electricity to bread.
With Iran's unemployment rate -- estimated at anywhere from 12 to 22 percent -- already straining the system, other economists suggest the subsidy cuts will lead to rapid inflation, above what is unofficially estimated to be 20 percent.
Iranian President Mahmoud Ahmadinejad last week was quoted saying the economic sanctions -- meant as punishment for the country's uranium enrichment efforts -- have "no impact on Iran's decision-making process" and that the country's "nuclear path is irreversible."
But U.S. officials are hoping otherwise ahead of six-party talks in Istanbul next month between Iran and the five permanent members of the United Nations Security Council and Germany.
"Iran is feeling the pressure of sanctions as never before," Stuart Levey, Treasury Department undersecretary for terrorism and financial intelligence, said in testimony Dec. 1 before the House Foreign Affairs Committee.
Iran may be losing up to $60 billion overall in "potential energy investments" as a result of the sanctions, William Burns, the State Department's undersecretary for political affairs, said at the same House hearing. Burns noted that the country has gone from importing 130,000 barrels a day of refined petroleum to 19,000 barrels a day as of October.
The turmoil is exactly what the United States, United Nations and European Union intended when it announced penalties six months ago. In the U.S., congressionally mandated sanctions target the country's energy and banking sectors. The law allows the United States to penalize companies that knowingly make sizeable investments in the country's energy sector or supply it with refined petroleum, which it needs to import despite massive crude oil reserves.
But whether the trend could give the United States leverage in upcoming nuclear talks -- even as Iran tries to get around the penalties -- depends on how well the Islamic Republic is able to silence critics within and negotiate deals abroad in spite of the freeze that President Obama called "the toughest sanctions against Iran ever."
United Against Nuclear Iran President Mark Wallace, a former U.N. ambassador during the George W. Bush administration, said the impact of companies pulling out of Iran is significant.
"You're seeing a lot of disarray in that economy now," he said. "I think that there is leverage" in the upcoming talks.
But Tehran is reaching out to regional neighbors to relieve the international pressure elsewhere. Iran's Moj News Agency reported over the weekend on a string of developments, including a deal with Iraq for a joint industrial town on their shared border; another deal with Iraq allowing Iranian banks to open branches in Baghdad; a host of agreements with Lebanon; and a deal with Armenia for a 350-kilometer pipeline to boost Iran's oil exports.
Iran also continues to employ "deceptive conduct to mask that activity and otherwise evade sanctions," Burns noted. He cited the examples of an Iranian weapons shipment recently seized in Nigeria, and Iran's alleged use of a state-owned bank to carry out transactions on behalf of a separate financial company under sanctions.
The United States is trying to keep the pressure on, even as Iran finds an exhaust valve here and there. The Treasury Department last week announced new sanctions on banks linked to Iran's Islamic Revolutionary Guard Corps as well as the insurer for a major Iranian shipping company. Levey declared Dec. 1 that Iran is becoming isolated from the international financial world as a result of similar maneuvers.
As the United States continues to talk tough in the run-up to the meetings next month, one concern for Western officials is the series of loopholes that could be undermining the program.
The New York Times reported last week that the Treasury Department has approved close to 10,000 licenses worth billions for business deals with blacklisted countries, including Iran.
Licenses reportedly were granted under an old law exempting agricultural and humanitarian aid, a category that can be interpreted broadly. The Obama administration has downplayed these exemptions.
Wallace said many multinational companies do not want to be seen as "pariahs" on the world stage, and one area of wiggle room that could be "easily resolved" would be for Congress to pass a stronger law next year to prohibit companies doing business in the United States from doing business with Iran.
"I think you're seeing sanctions having a real effect," he added. "Could they do more? Absolutely."