Conservative Democrat Jokes Pelosi Might Get Sick and Die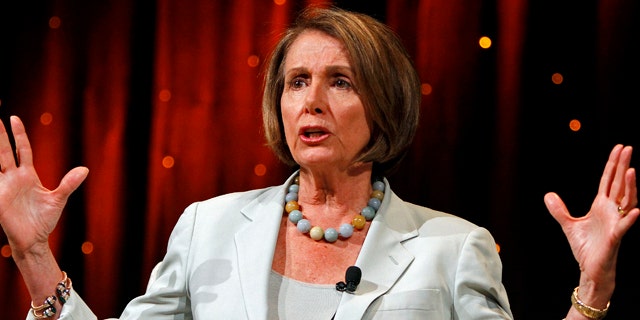 WASHINGTON -- A conservative Alabama Democrat often criticized for backing Nancy Pelosi as House speaker dodged a question about supporting her again next year by saying she might get sick and die before he has to decide.
Rep. Bobby Bright, among the most conservative Democrats in Congress, was speaking at a Chamber of Commerce event in Montgomery Wednesday when he was asked about his decision to support Pelosi as party leader after his 2008 election.
Bright deflected the question as hypothetical.
"Never cross a bridge until you come to it," Bright said in comments confirmed by his office. "She may get beat (for re-election), she may step away, she may get sick and die."
Bright wouldn't comment further Thursday.
The Montgomery Advertiser, which first reported the episode, said the remarks were lighthearted and drew laughter from the crowd.
Bright, an endangered freshman who represents a Republican-leaning district, has voted against his party on most of its major priorities such as the health care bill and the economic stimulus package.
Republicans, however, have seized on his support for Pelosi as speaker, even though she ran unopposed for the position and voting against her could have hurt Bright's influence on Capitol Hill. Bright says his decisions in Congress have nothing to do with who is speaker.
Pelosi's office did not respond to a request for comment.
Bright's GOP opponent, Martha Roby, called the remarks "only the latest example of ducking and weaving."
"There's only one way we can put an end to the Pelosi agenda," she said, "and that's by changing the party running Congress, starting right here in Alabama's 2nd District."